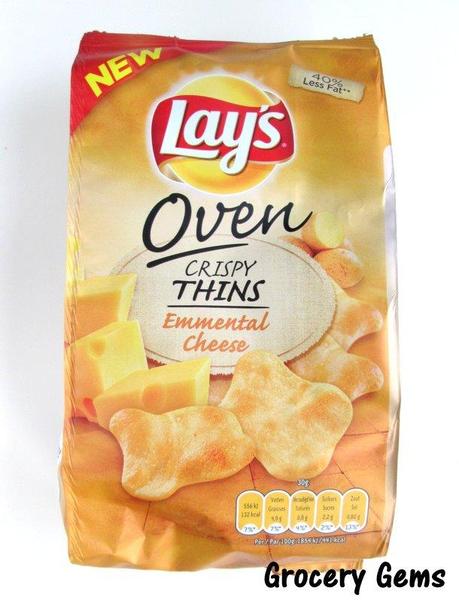 A quick review of the Lay's Oven Crispy Thins that I received in a lovely parcel from the Netherlands (check out my post HERE) recently. I hadn't heard of the Oven Crispy Thins range from Lays before, but apparently they are available in the Netherlands and Belgium in two flavours; Emmental Cheese or Olive Oil & Herbs. They're described as baked potato crackers and have 40% less fat than regular potato crisps.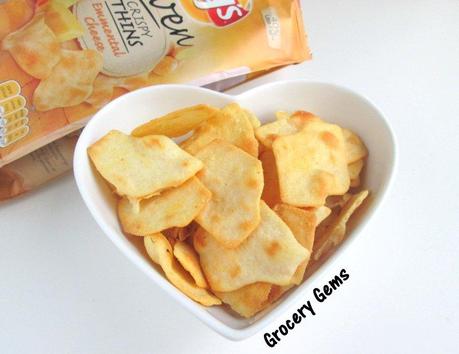 The Lay's Oven Crispy Thins are wavy in appearance and have a light and crunchy texture. They're made with both wheat flour and potato flakes, giving them an interesting flavor that's a cross between a cracker and a potato snack. The Emmental Cheese flavouring is just delicious here too - very cheesy and quite salty, but still with that recognisable Emmental taste. It's a distinctive flavor but one that is still easy to eat and very moreish. I really enjoyed the Lay's Oven Crispy Thins as a snack and I'd love to see them brought over to the UK under the Walkers brand.
A big THANK YOU to Marin who sent me these as part of a selection of treats from the Netherlands!
Grocery Gems Review: Lays Oven Crispy Thins Emmental Cheese
Rating: 8 out of 10.Buy it again: Yes (if they were available here!).Nutrition: 132 calories per 30g.