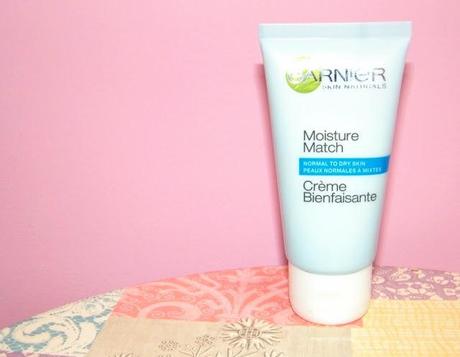 Garnier 'Moisture Match' in 'Start Afresh' - Boots // £5.99
As soon as I had seen the advert for these moisturisers, I was instantly intrigued. Due to my super sensitive and horrendously dry skin, I'm forever on the hunt for a moisturiser to completely hydrate my face. In terms of applying my make-up, no amount of exfoliating and moisturising made a difference to my skin. Every time I applied foundation and concealer, my dry patches were exaggerated. Until I found this... The thing I loved the most was the way that Garnier had designed five different moisturisers to suit different skin types. Here are the different moisturisers and the types of skin they're designed for...

Protect & Glow -
For normal skin
Start Afresh -
For normal / dry skin
Goodbye Dry -
For dry / very dry skin
Wake Me Up
- For dull skin
Shine Be Gone -
For combination / oily skin
How amazing is that? After sending off for a sample, which you can do from this page here, I was pleased to see that you receive 3 different sachets of samples. As I opted for the 'Goodbye Dry' sample, I also received 'Protect & Glow' as well as 'Start Afresh'. I thought this was a brilliant touch as I probably would have sent off for another sample anyway if I wasn't happy with my original decision; It was great to sample the others too! I firstly tested 'Goodbye Dry' and thought '
meh
', it made my skin a bit too greasy and I was really disappointed. My makeup practically slid off my face! The following morning, I tried 'Start Afresh' and as soon as I applied my makeup I noticed a huge difference - no creasing of concealer, no exaggerated dry patches and a lovely glow!
So why is 'Start Afresh' so bloody amazing I hear you ask? It promises to be '
non-greasy and quick to absorb'
and it does just that. I don't have to wait 10 minutes for it to sink into my skin before I can carry on with my morning routine which is an excellent bonus. Even though the texture is fairly thick, it seeps in nicely and I'm good to go in a minute or so. It makes my makeup base go on flawlessly and gives me that natural glow I've always looked for; Which is also perfect for drier skinned people like myself. It says to keep your skin '
hydrated for up to 24 hours'
, does it do that? Pretty much! I've been applying it every morning and even when I've taken my makeup off on the evening, my skin still feels really soft and supple. All in all, for a minor £5.99 I am absolutely head over heels for this product. I understand sometimes you get what you pay for with skincare, but this is an exception in my books. I really suggest ordering some samples to test it out. Overall Rating: 10/10!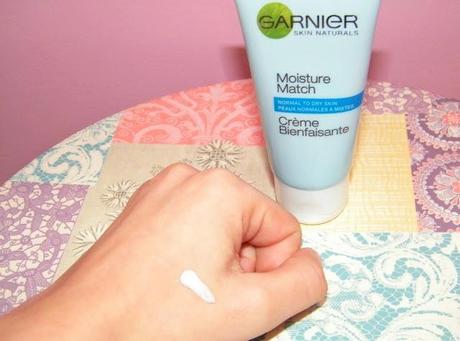 Have you used this? What's your skin type? Thanks for reading, let me know!
Megan xxx
Facebook 
 - 
Twitter
 - Instagram - 
Bloglovin