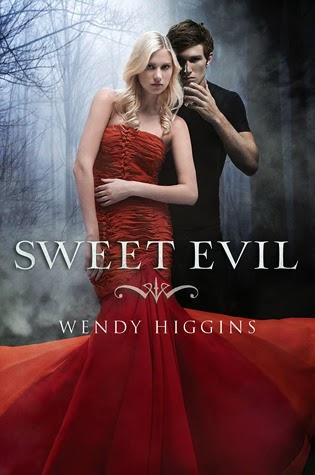 Great Tension and Completely Captivating.
5 Stars. This book has easily become one of my new favorites. It's filled with mystery and danger, but at its core it's a story about forbidden love. The relationship between Anna and Kaidan will take you on an emotional roller-coaster as they both find themselves questioning their beliefs and growing as people.
I was a little worried that because this book dealt with angels and demons that there would be thick, overbearing religious themes. While I don't mind a book with good morals, I don't enjoy having an author push their beliefs on me. I was glad to find that this book perfectly balanced religion with its own mythology and reality. For example, Anna wasn't some "Mary Sue" role model, she felt real. She wasn't perfect. She felt the pull of outside influences and caved to her hormones just like any other teen. I also felt like her relationships were real. I loved her relationship with her adoptive mom, Patti, and with her friends. And, then of course I loved her and Kaidan.
Kaidan is the bad boy you love to root for. From the very beginning there was this fascinating push and pull between him and Anna that made me want to read more. He got under her skin, then pushed her away. He'd act like a total jerk, then do what he could to protect her. He was a complicated character and I enjoyed trying to figure him out.
Anna starts out a little naïve, a little sheltered and maybe a little too "goody-goody" but she grows up throughout the book. I loved seeing her face all of the challenges that came her way. She was put into situations where she had to bend her morals just to survive, and at times I felt my heart breaking for her sacrifices. Still, regardless of the evil around her she holds on to this piece of herself that is inherently good.
Kai pushes Anna to be bad, and I felt Anna's torment knowing she wanted to be with him, but they couldn't have a relationship. I wanted her to give in to him, but I was also rooting for her to stay strong, and because she does you see how she changes him.
The end is a little heartbreaking. It feels a little like evil has won. But, this book sets up what I expect to be a much larger battle to come, and I'm already diving into the second book.