Real Characters with New and Different Paranormal Concepts
4.5 Stars. I loved these characters from the very beginning; Kaylee, Emma and Nash are all very real and I wanted to know more about them. However, I did wish there had been a little more of Emma considering she was Kaylee's best friend, and I did feel like Kaylee's relationship with Nash came about a little too easily. However, they had known each other for some time, even though not well, before the novel started. I also wish we had been told a little more about why Nash likes Kaylee. He falls for her rather quickly but they don't have a lot in common, at least other than one big thing.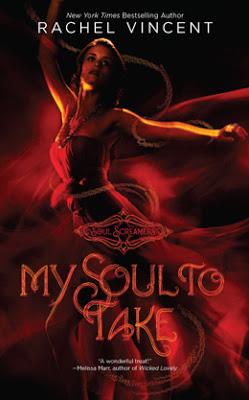 Kaylee has had a huge secret kept from her, her entire life and at sixteen she's forced to face it before her father or aunt and uncle were really prepared to talk to her about it. Kaylee is a Banshee and she knows when someone around her is about to die, then she lets out a terrible scream once they pass which can suspend their soul for a short time. It's a frightening ability but one that Kaylee is able to get a handle on, until she realizes that there's someone out there that's taking people before their time and Kaylee can't stand to let girls die for no reason.
This starts out with action and there's something going on throughout the entire book. It was an exciting read and there were surprises up through the very end. But, I didn't completely believe that Kaylee's aunt would make the choices she did at the end of the novel, it just didn't feel like that ending had been set up as well as it could have been. The plot overall is exciting and different and I truly enjoyed this book. I just wished a few parts had been fleshed out a little more. Overall I enjoyed this read and will continue on with the next book in this series.