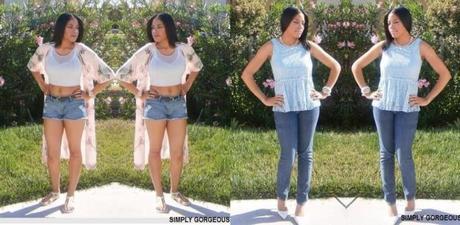 Hey! I am so excited to share this #review with you all. A couple of weeks ago I was lucky enough to receive some amazing items from Filly Flair. I know you guys are going to love this so keep on reading for all the deets and photos.
Review: Filly Flair
Here is a little background on Filly Flair…
Filly Flair was in started in 2010 by owner Laura Benson, she has put a lot of hard work into this company and now Filly Flair is one of the top online boutiques in the nation. Filly Flair carries clothing items such as dresses, tops, bottoms, shoes, accessories and they even carry kids clothing–amazing.
I am so honored that I was sent two items to review and share with you all, so let's get started.
The first item I received was a Long Days Of Summer Cardigan
Description: Adorable short sleeve light pink long length cardigan with flower design and slight shimmer is a must have for your wardrobe.
Price: $45.00
Size:
I received this cardigan in the size M/L and I am so in love with this. I paired this cardigan with a gray mesh crop top, denim shorts and white sandals with gold detailing. This Long Days Of Summer Cardigan will be worn a lot this summer, I love how it is so versatile–I can dress it up or wear it casual. This is definitely a must have!
Check me out rocking my cardigan…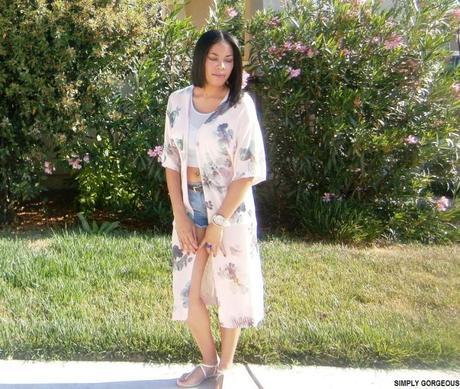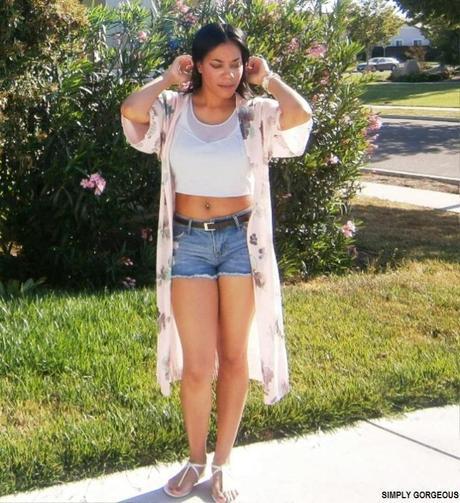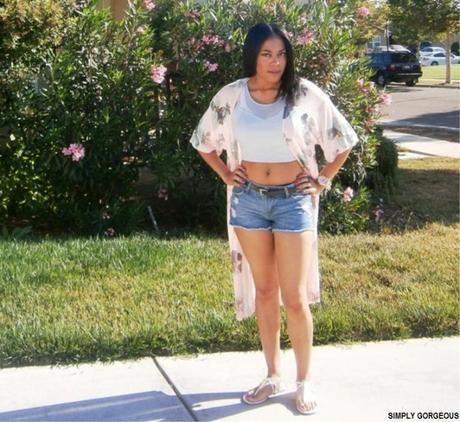 The second item I received was a Peplum Lace Top
Description: This adorable lace covered form-fitting sleeveless tank in periwinkle is a must have.
Price: $29.99
Size:
I received this lace peplum top in periwinkle and this top is too cute. I paired this top with skinny denim jeans, white pumps and I added pearls for my accessories. This top is so classy I thought pearls would be a perfect fit. This piece is also very versatile, which I love because I can style this peplum top in many different ways this summer. To top off this look I added some shades that I have been obsessing over lately.
Check me out rocking my peplum top…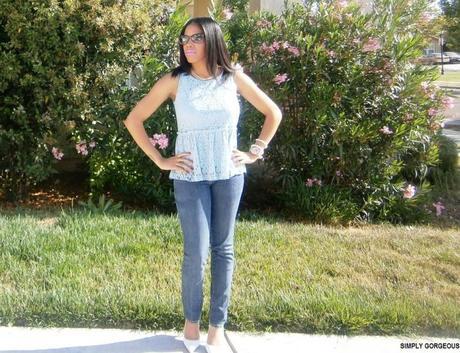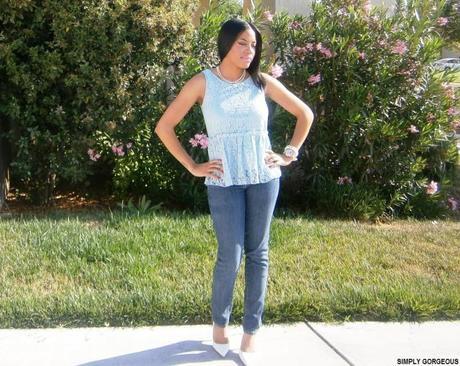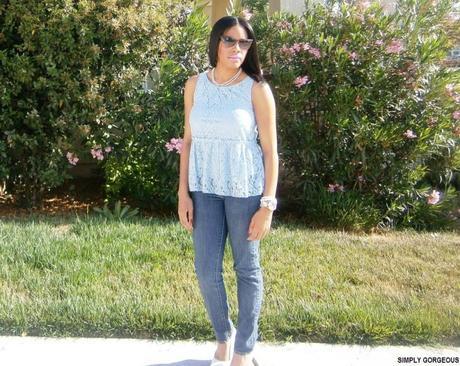 If you want to purchase these items or check out some other fabulous pieces be sure to check out
Filly Flair
. I recommend Filly Flair for all your summer style needs. This is an amazing brand.
Filly Flair is Simply Gorgeous Approved!
Stay Connected!