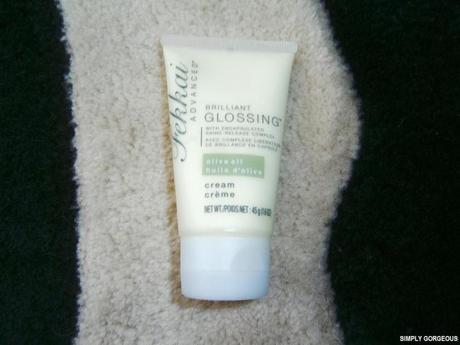 Happy Tuesday! I hope everyone has a wonderful week, I am kicking off the week with a #review post. A few months ago I received this sample of Fekkai Brilliant Glossing Creme and I finally used it so I thought today I would share my thoughts with you all. Keep reading for all the deets.
Review: Fekkai Brilliant Glossing Creme
Description: Transform hair's texture so it can truly shine. This lightweight glossing cream with the brilliance of an oil lavishes hair with rich radiance to leave it smooth and glowing with vibrant shine.
Product Features:
Dull frizzy hair is nurtured to shine and smoothness
Transform hair's texture
Infused with olive oil
Scented by a fresh floral garden
Masterfully crafted by Frederic Fekkai
Used at the legendary Frederic Fekkai Salons
Price: Varies depending on where you purchase
Where to Buy:
Drugstore.com
Walgreens.com
SkinStore.com
Pros:
Moisturizers hair
Adds shine
Repairs damage
Defines curls
Cons:
I used this product the last time I washed and conditioned my hair, after combining out my hair, blowing and straightening it I added this product and I absolutely love it. My hair instantly looks a lot better because this creme adds shine to my hair and tames my flyaways–which I always have a lot of. I also love that this product is infused with olive oil because olive oil is great your hair and skin. This hair product has a nice floral scent but it is not overpowering it truly smells amazing.

I used this Fekkai glossing creme a few times while my hair is straight to keep my hair on point. I am very impressed with this product and I definitely recommend this to everyone whether you have straight or curly hair because this product works on a variety of hair types. I will definitely be purchasing this product when I run out which probably wont be for a while since a little goes a long way.
This Fekkai Brilliant Glossing Creme is Simply Gorgeous Approved!
Do you use any glossing creme? Let me know in the comments.
Stay Connected!