When I was asked if I'd like to review the Donald Russell Ultimate Valentine's Box, I jumped at the chance. Yes please!!
For parent's it can be tough to get out for a nice meal, so the thought of being able to prepare a gourmet dinner in the house for Valentine's Day (or any other occasion for that matter!) really appealed to me, as I'm sure it will for many of you.
Donald Russell are Britain's leading mail order meat supplier, and they're based near Aberdeen, my home city. Only the best producers qualify to supply their meat and this was evident in the food that we were sent.
I received a box to my door that contained vacuum packets of fish pie, chateaubriand, potato rosti and chocolate brownies, kept cold with dry ice. I then popped these into the freezer until required. All of the items can be cooked from frozen except the steak. You'll need to remember to defrost this.
There are clear instructions on the website about preparing your dinner, and it really was quite straightforward. Starter - Fish Pie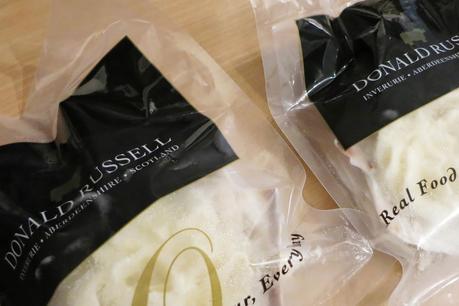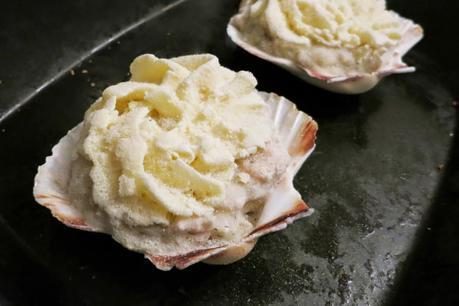 The fish pie was baked for 30 minutes in the oven from frozen and it was presented beautifully in a scallop shell. The portion size for the fish pie was good (it's bigger than it looks!) and we both thoroughly enjoyed it (although Rick didn't eat his prawns - they were passed to me!). The mash was creamy and smooth and the plaice, scallops and prawns in the pie were delicious.
Main - Chateaubriand with Potato Rosti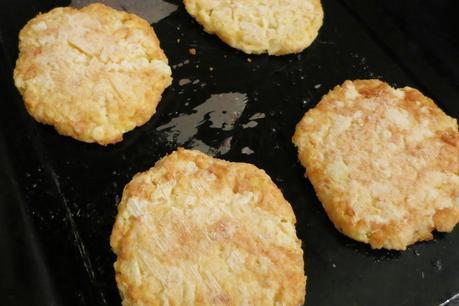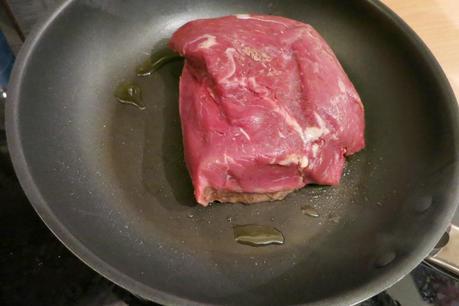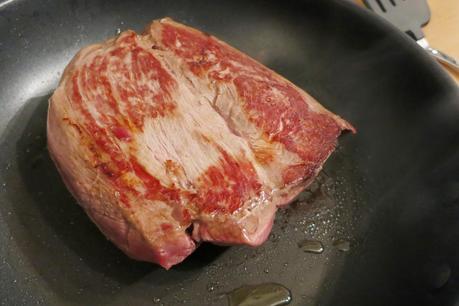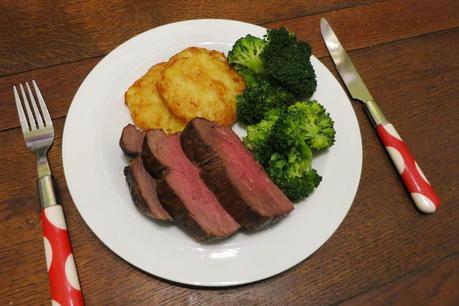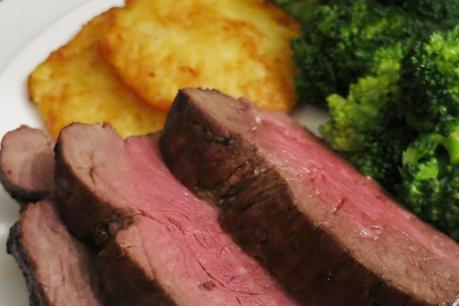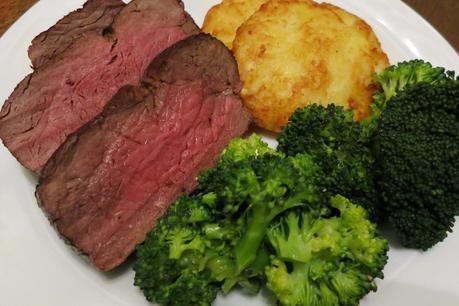 Most of the time when I've attempted to cook steak at home it's been a bit 'meh'.
This time, I followed the instructions on the Donald Russell website for pan to oven roasting and we both were so impressed with the end result. Rick was a bit unconvinced on the 'resting' but we went with the step-by-step guide and rested the steak whilst we cooked the rosti (cooked from frozen in 15 minutes).
Wow, just wow!
This is without a doubt the best steak I've ever cooked at home. It just goes to show you that it is worth choosing a quality piece of meat. 
The rosti were also lovely and we added some broccoli for a bit of color.
Dessert - Chocolate Brownie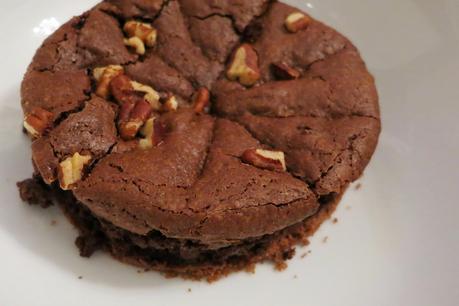 The dessert was a chocolate brownie, and if I'd thought this through I'd have made sure we had some ice cream for serving, but we didn't so we had ours with custard. Fail on my part - oops! Again, this was cooked from frozen in about 15 minutes and it was seriously so good. Gooey in the middle and crispy on top. The portion size was really generous too.
I'm super impressed with the customer service and quality of food in this gourmet meal in a box. I think it's definitely worth it's price tag (£54.50). You can enjoy an amazing dinner in the comfort of your own home... no babysitters required! Ticks all the boxes for me :-)
We received a complimentary Ultimate Valentine's Box in exchange for this review. All opinions are honest and are my own.