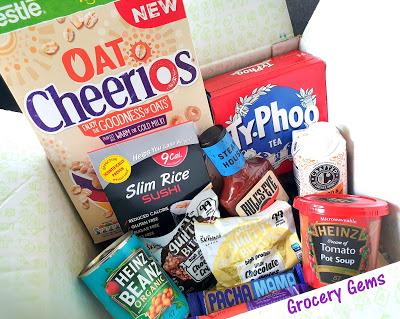 I do love a themed Degustabox and I was excited to find out what was included in the April 'Best of British' themed box. Inside there was a fab mix of some classic brands such as Heinz and Ty-Phoo, alongside a discovery of interesting new products.


About Degustabox:

D

egustabox is a monthly foodie subscription service that sends out 10 to 15 specially selected foodie 

products per box. There's always a great mix of new products that I haven't tried before, as well as plenty of treats from more established brands. 

Each Degustabox costs £12.99, delivery costs are included in the price, and there is no fixed contract involved. 


www.degustabox.com/en/


Here's a quick round up of all the products I received in the latest Degustabox: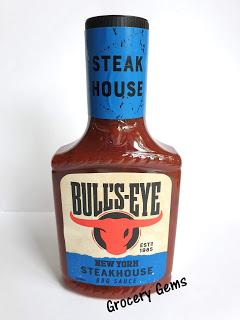 Bulls-Eye NY Steakhouse BBQ Sauce: This is a very unique sauce - it's not smooth but has visible onions and peppers. It's essentially a cross between a relish and a sauce. It's also full of flavor and tastes almost homemade with plenty of natural ingredients and spices - it packs a zing at the end with a hint of heat too.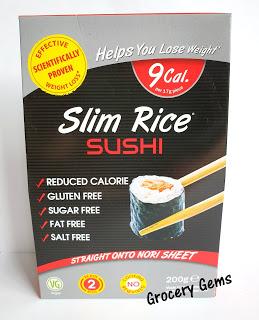 Slim Rice Sushi: This is made using Japanese sushi rice and konjac rice for lower calories. It doesn't need any cooking so can be used straight onto a nori sheet to make sushi. I will probably use it as a replacement for rice the next time I make a stir fry dish.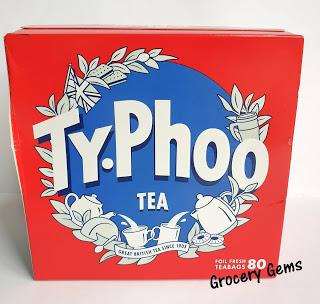 TyPhoo Tea: Typhoo has been around since 1903 and is a much loved British tea brand. As much as new products are exciting, I also love it when storecupboard essentials are included in the Degustabox - and they don't get much more essential (and British) than teabags!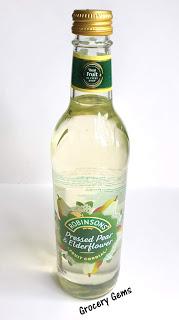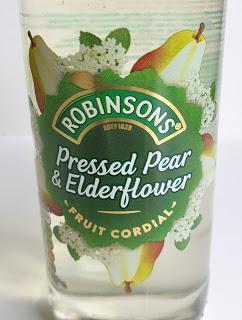 Robinsons Pressed Pear & Elderflower: This is the perfect combination for a grown-up fruit cordial. My husband especially enjoyed the crisp fruitiness of the pear combined with the refreshing and delicate elderflower. I haven't been a fan of some of the flavours in this range so I was pleased with this discovery.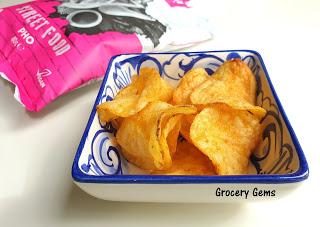 London Flavours Crisps: These hand-cooked crisps are available in three street food inspired flavours; Pho, Teriyaki & Sticky Ribs - I received the Street Food Pho. All flavours are suitable for vegans. I really enjoyed the texture of these, each chip is thick and crunchy, with a lovely tangy flavor too.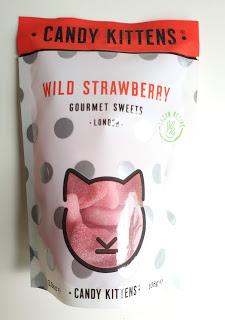 Candy Kittens Wild Strawberry: Ever since I tried these in a previous Degustabox, Candy Kittens have become my favorite brand of sweets. I always treat myself to a bag for movie nights or special occassions. The Wild Strawberry is up there with my favorite flavours, although I also love the Peach and Blueberry varieties too.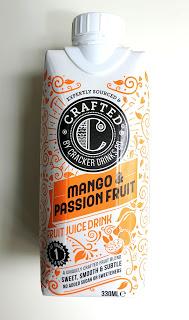 Crafted by Cracker Drinks Co: A new brand that I've never tried before. This is a fruit juice drink with no added sugar or sweeteners, packed in an environmentally friendly carton. It's a lovely tasting juice, very a gorgeous tropical flavor and not too sweet. I would definitely buy this again if I was out and about.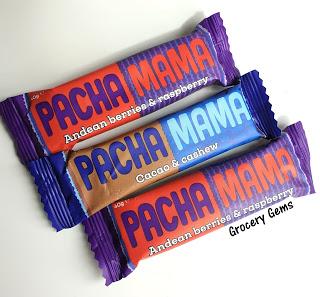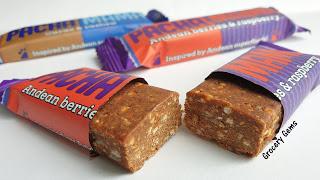 Pachamama: These vegan bars are made with a mix of cacao, dates, nuts, grains and seeds. I received two flaovurs; Andean Berries & Raspberry and Cocao & Cashew. The texture is very dense and packed full of ingredients. I preferred the slightly sweeter and fruitier hints of the Andean Berries variety.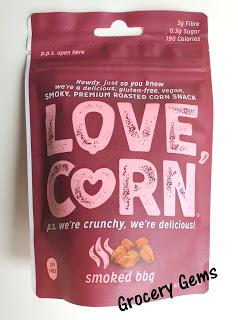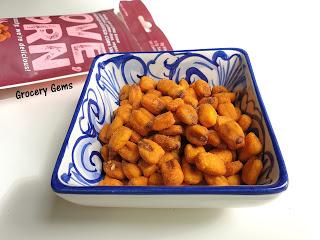 Love Corn: These little vegan corn kernals are simply delicious. The barbecue flavor is absolutely delicious and perfectly matched to the natural crunchy corn. This was my favorite snack in the whole Degustabox.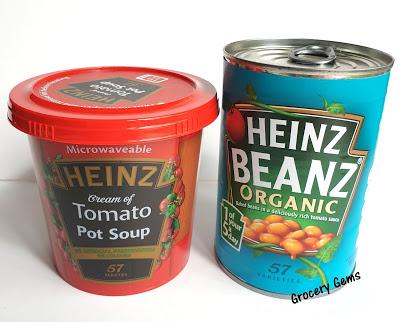 Heinz
: I'm sure I don't need to describe either Heinz Baked Beanz or Heinz Tomato Soup as they're both classics. Funnily enough I have never tried the Organic version of the Baked Beanz or the convenient microwavable pot for the Tomato Soup so it was still fun finding these in the Degustabox.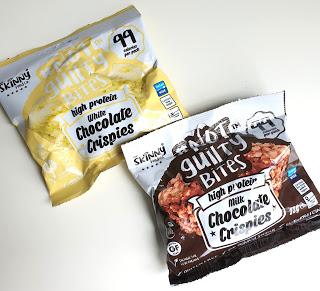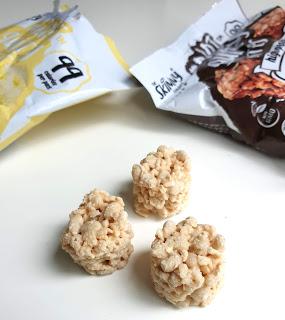 Skinny Food Co - Not Guilty Bites
: Interesting little packs of high protein White Chocolate or Milk Chocolate Crispies. These seem to be made with soy flakes and have a similar appearance and texture to traditional rice krispies. Each pack has about six bites and comes in under 99 calories.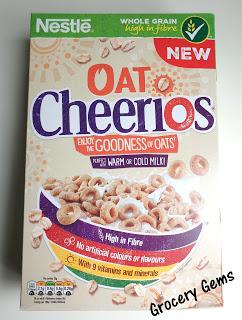 Nestlé Oat Cheerios
: Another grocery classic that I buy regularly. Nestlé Cheerios are one of my kids' favorite cereals and we're fans of this Oat variety too.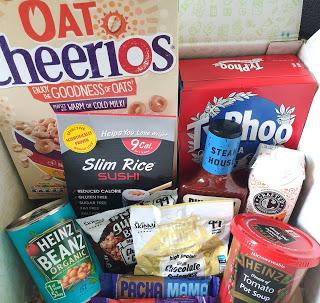 Once again I enjoyed the selection of surprise groceries in this month's Degustabox - there were plenty of new brands to discover. I was especially happy to find the Love Corn, London Flavours Crisps, and Candy Kittens. I'd love to hear your thoughts on this months Degustabox in the comments below.
For more details:
Degustabox website: 
www.degustabox.com
Like on Facebook: 
https://www.facebook.com/DegustaboxUK
Follow on Twitter: https://twitter.com/DegustaboxUK
I received a Degustabox in order to provide an honest review.