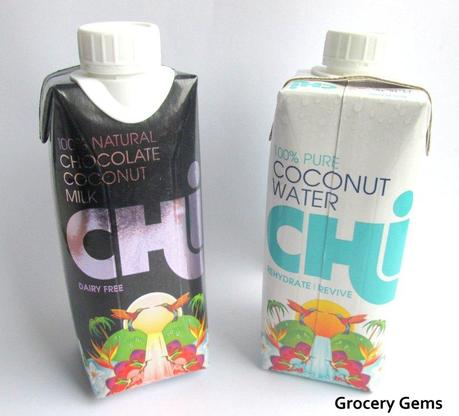 Coconut water, the liquid found inside fresh green coconuts, has become a popular health drink due to it's naturally high potassium and antioxidant content. I was recently sent two drinks from the Chi coconut range to review; Chi Coconut Water, and Chi Chocolate Coconut Milk. Both are made from 100% natural ingredients, with the Chi Coconut Water being 100% pure coconut water.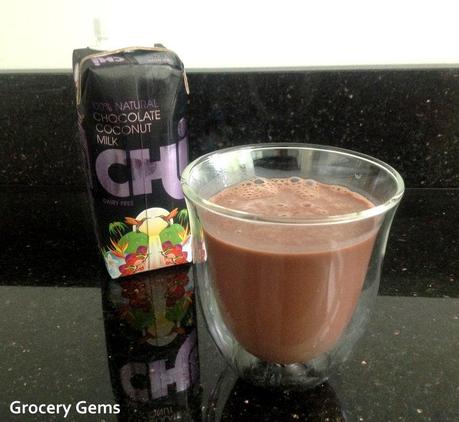 Chi Chocolate Coconut Milk: I usually buy dairy substitutes for my cereal and drinks so I'm already a fan of coconut milk, but I've never tried a flavoured version. Chi Coconut Milk is 100% natural and is made with coconut cream, unrefined sugar, fat reduced cocoa and added fiber. The drink is very thick with a slightly frothy top and looks immediately appetising. The flavor is delicious, very chocolatey, but also very refreshing at the same time. It doesn't feel heavy to drink like a dairy chocolate milk would. It's quite expensive at £1.69 for a 330ml bottle but I will definitely be picking up a few more next time I'm in Whole Foods - I especially want to try the Espresso Coconut Milk. Rating: 9 out of 10.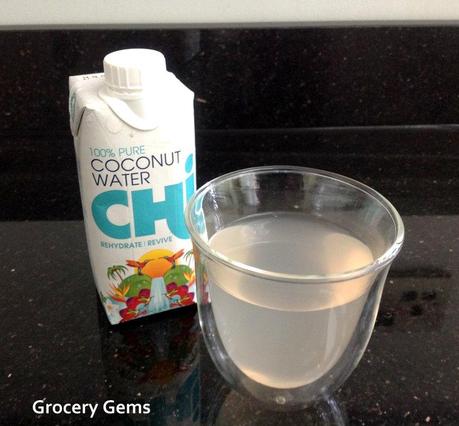 Chi Coconut Water: I've only tried coconut water once before and it wasn't a success, but I was keen to see how Chi would compare. They only use 100% pure coconut water with nothing else added. Surprisingly enough I really enjoyed this coconut water, it didn't have the earthy (almost muddy!) flavor that I remembered from my first encounter. This coconut water is refreshingly sweet and easy to drink. It's hard to describe the actual flavour, since it's not like what we would recognize as coconut, but it's very fresh tasting and slightly nutty. My husband was also surprised by how different this tasted to coconut water he has tried before, and I can see why Chi has won many coconut water taste tests. It's an unusual drink but if you're already a fan of coconut water then Chi Coconut Water is certainly one you should try. Rating: 8 out of 10.
Check out stockists at: www.chilondon.com
PR Samples - product sent for an honest review.