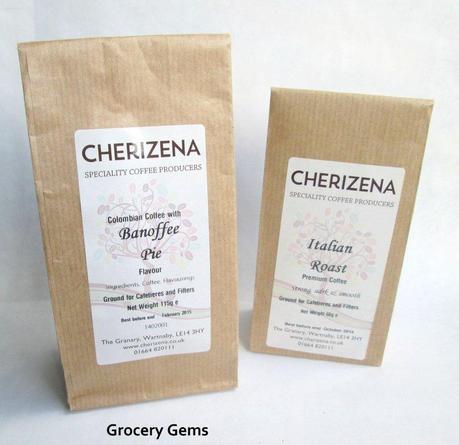 Banoffee is one of my favorite flavours and I was delighted to be asked to review this new Banoffee Pie flavoured coffee by speciality coffee producers Cherizena - especially after reading Kev's review on his blog here. It's a Colombian Arabica Coffee with a blend of creamy banana and toffee flavours (and none of the calories of a slice of banoffee pie!). There are over 25 delicious sounding flavoured coffees available from Cherizena such as Cinnamon, Salted Caramel, Sticky Gingerbread, and even Chocolate & Coconut Flavour (oh my!). Each flavoured coffee is produced by infusing the beans with flavours and contains no syrups or coatings.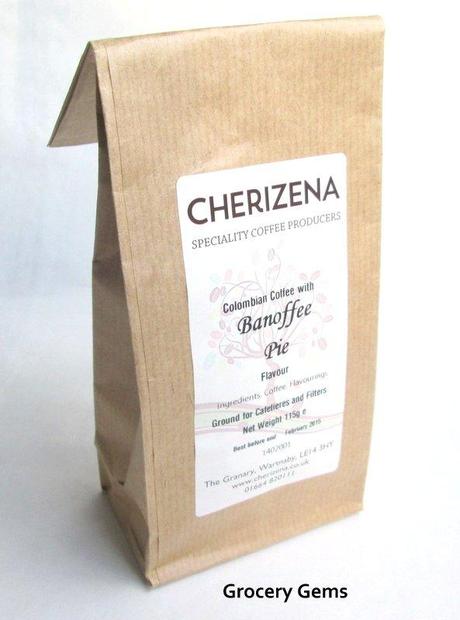 I like the brown paper bag packaging of the coffees! They're all fully foil lined to retain freshness and it's interesting to note that Cherizena offer a bespoke labelling service for their packaging.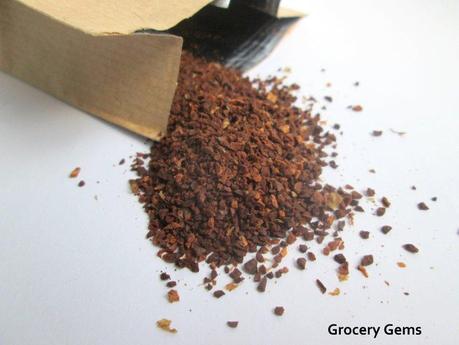 The coffee itself already had a wonderful aroma as soon as I opened the packaging. The sweet caramel and banana scent was immediately evident and incredibly inviting.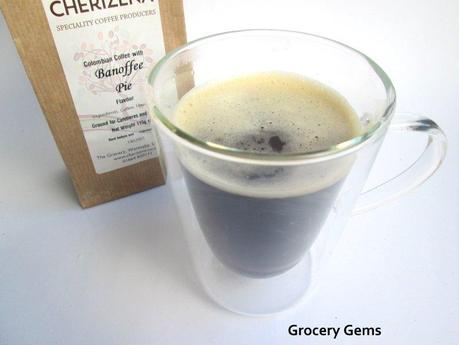 The flavor is completely delicious too and fully lived up to my expectations. It all starts with the lovely base coffee used here, it's the ideal background for the added flavours, providing a full bodied and well balanced coffee. The Banoffee Pie flavor itself is extremely successful here too, with creamy banana and toffee notes that perfectly compliment the smooth coffee. I've only ever had disappointing experiences with banoffee flavoured coffees in the past so I'm delighted to have tried this fantastic offering from Cherizena.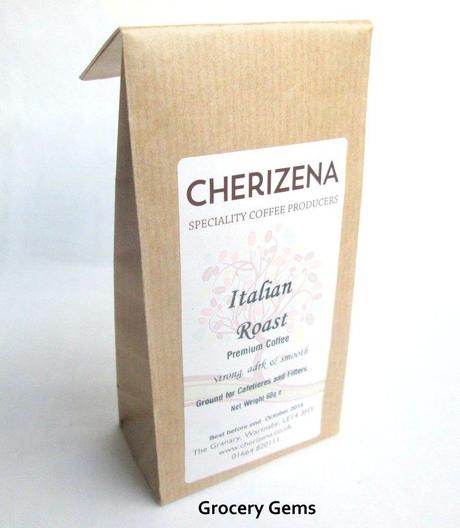 They also kindly sent me their Italian Roast to try and I was impressed by it's medium to strong edge and rich flavor. It's a lovely coffee to enjoy in the morning, and I say that as someone who is extremely fussy about her morning coffee!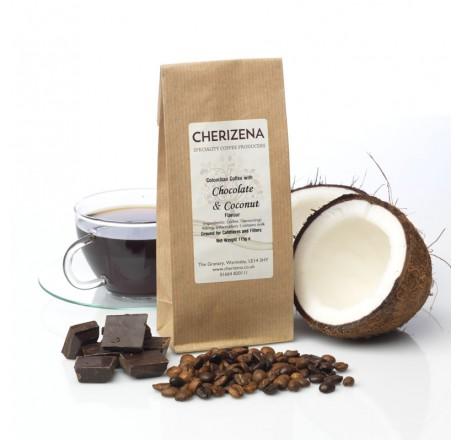 The coffees are available as either ground (fine, medium or coarse) or as whole beans, and as a decaffeinated option.
More from the Cherizena range online: http://cherizena.co.uk
Follow on Twitter: @CherizenaCoffee

Grocery Gems Verdict: Cherizena Banoffee Pie Coffee
RATING: 9 out of 10.
Buy them again?: Yes - I'd love to try more of the range.
Purchased: Available online.
Price: £3.00p for 115g, £5.50 for 230g.