Hellooo shimmers,
For christmas I got this Benefit Whole Lotta Lovin kit and I have been using it a lot so thought it was about time I did a review on here!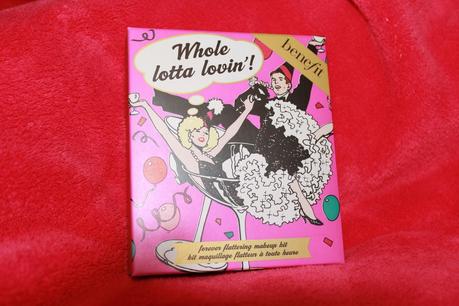 I love Benefit packaging and the names that they use, but then who doesn't?!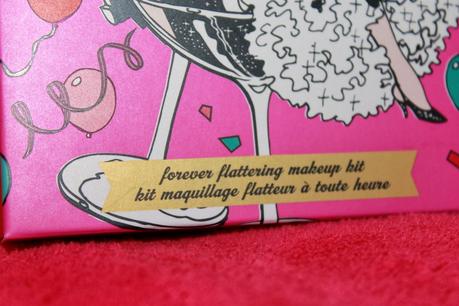 "Forever flattering makeup kit"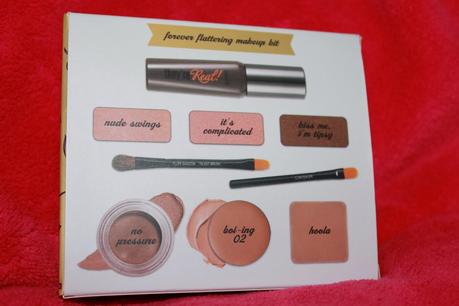 Included in the kit is "They're Real Mascara" // 3 powder eyeshadows- "Nude Swings" "it's complicated" "kiss me i'm tipsy" // Eyeshadow brush and a concealer brush // Liquid eyeshadow "no Pressure" // Concealer "Bo-ing 02" // bronzer- "Hoola"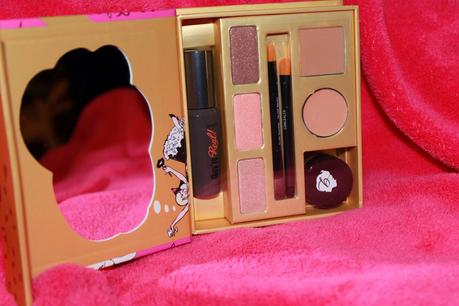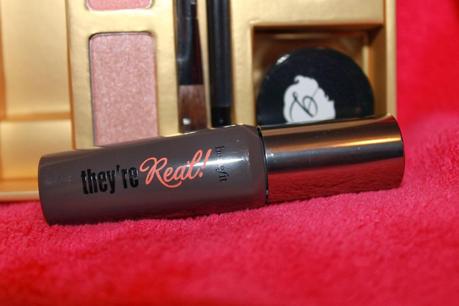 "They're Real mascara" this has to be one of the best mascaras I have ever had. It makes your eyelashes look super long and curled. I am going to a review on this mascara next week so stay tuned for that!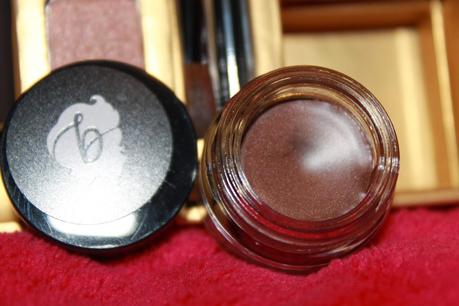 I am not a huge fan of liquid eyeshadow however I have been enjoying this one. I has a gorgeous shine on your eyelid, it isn't sticky or leave your eyelid feeling wet. It is easy to blend with other eyeshadows both liquid and powder. It is also good to use as a top lid liner.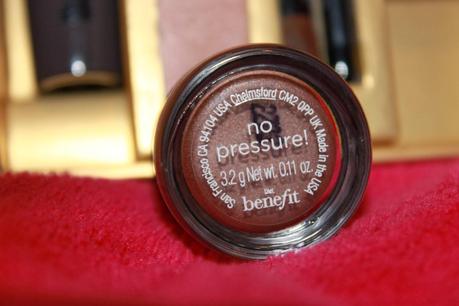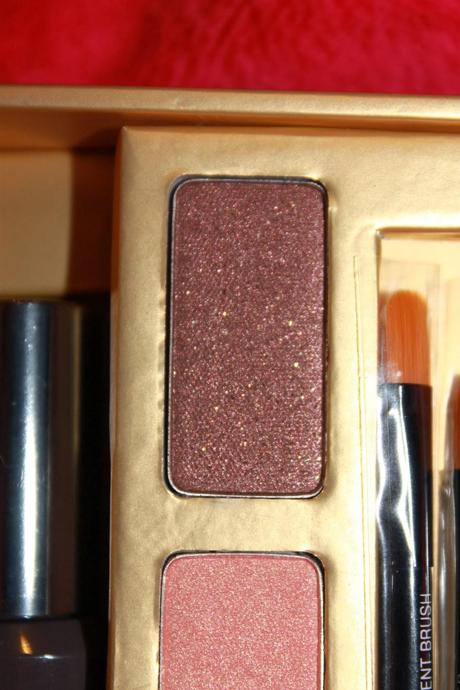 "kiss me i'm tipsy"- I love this color for the outer corner of my eyes. All the powder shadows are gorgeously pigmented they are all shimmery which of course I love. The all blend beautifully. They are a little bit powdery and can be a little bit messy but now I have used them a lot I seem to be managing to stop the shadow being all over my cheeks. Just took a little bit of practice!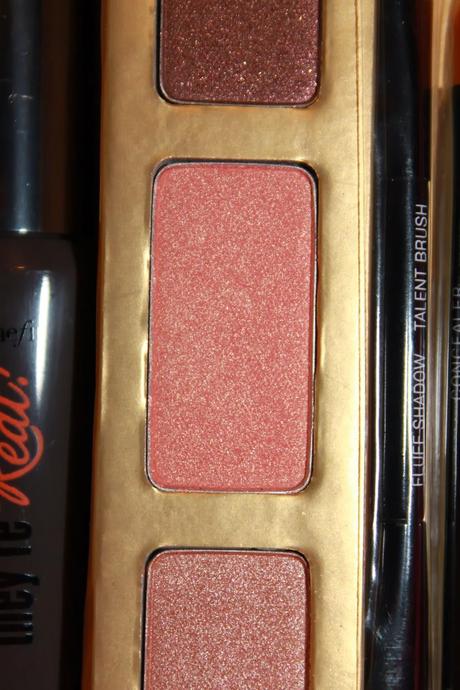 "it's complicated"- its a gorgeous color and would be a great all over color or in the inner corner of the eye. However I am not a big fan of pink eyeshadows they are great on me because I have such big eyes they need more champagne based colours.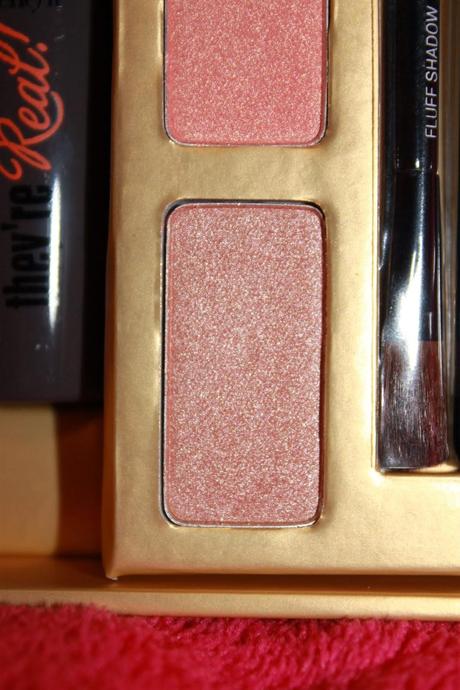 "Nude Swings"- I love this for my inner corners of my eyes. Its a gorgeous chamapgne/copper color again great for all over the eyelid too, a very natural/nude shade.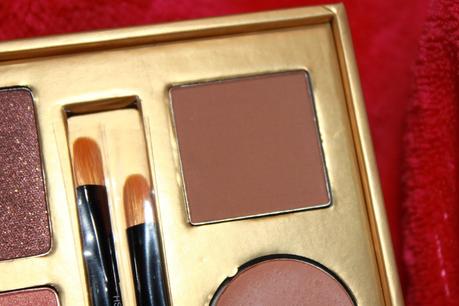 "Hoopla" bronzer- It is fantastic really easy to blend in and make look natural. I ususally dont wear bronzer unless I am on or just back from a hot country...when I have a tan! However I have been giving contouring a go and this is the perfect product for that and I have been loving the results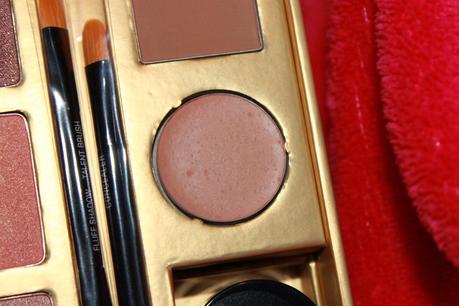 "Bo-ing" concealer- I'm not a huge fan of this. It isnt quite the right color for me. It is quite a dry concealer and I feel that my skin is a little dry anyway over winter so it isn't a great combination however I want to see what it is like in the summer when my skin is less dry. This is the only product in the box I wouldnt purchases in full size.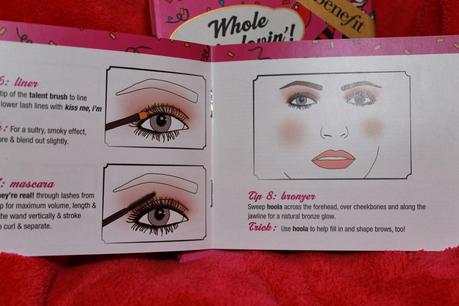 It even comes with a little booklet of ideas of how to use the different products and some tips and tricks.
Overall I love this little box of goodies, even though I am not keen on a couple of things in the box the other items make up for them, especially the mascara and bronzer I absolutely love them both.
Laura x