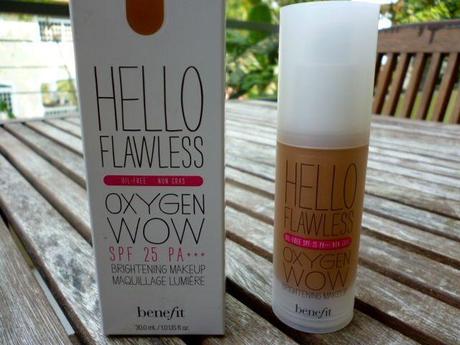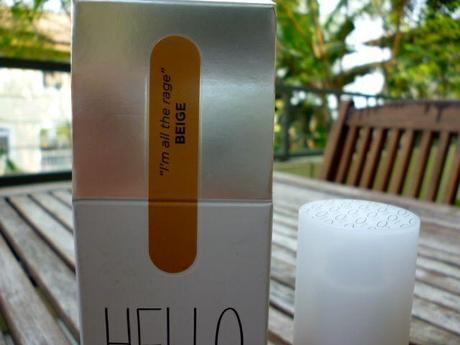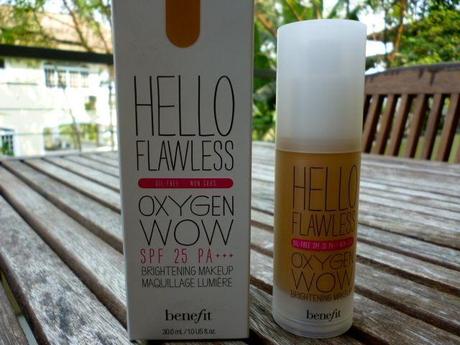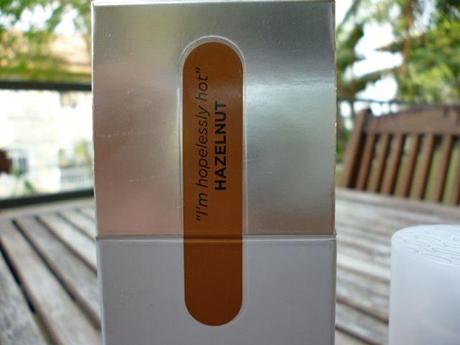 See the full gallery on Posterous Apart from that mouthful of a name, there is a lot to say about Benefit's Hello Flawless Oxygen Wow (HFOW!)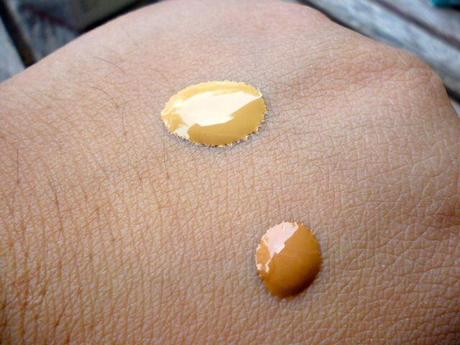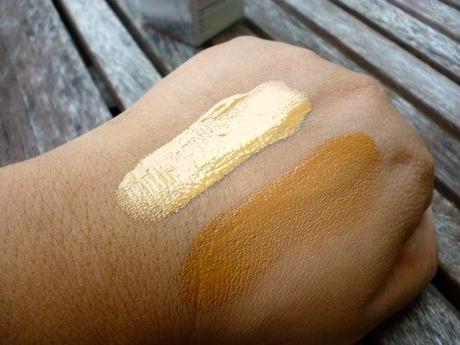 See the full gallery on Posterous
1. It really does feel light. Look at those puddles. 
2. Excellent pump control! (That sounds practically gynecological!) But it's true, it doesn't dish more than what you need. Totally less is more when it comes to this. 
3. Great with your fingers or a sponge (think beauty blender—which there are a lot of cheapo alternatives for.) If with a brush, use a kabuki!
4. I am in awe of their color range. They've totally got the yellow undertone down. I got hazelnut originally because MUFE 153 (I dare say the Holy Grail for me!) had become too light, but there's an even darker shade available. Bravo Benefit! Power to the Morena! 
On a side note though, I'm back to MUFE 153 but I still love using Amber (which is one shade lighter from hazelnut.) Divine Lee totally affirmed my decision to opt for a shade darker, and who am I to argue with the Queen Beki herself. 
Another note but on color (I got a couple because I wanted them for my kit.) Beige is a great midtone, Champagne gets the fair Chinita/Mestiza market, and I have a feeling am currently Toasted Beige. But Amber and Hazelnut are great colors to try if you've felt that no foundation ever understands you and your caramel goodness.
One last one last (how many sides are there anyway?) I am so psyched by the naming system. I'm all the rage, Beige! or I'm hopelessly hot, Hazelnut! or Cheers to me, Champagne!
It just throws all the diva music into your head—Mama Aretha, Donna Summer Forever!, Beyonce and Beyond! (okay, so I don't have the naming mojo that they do.) But speaking of, here is my ultimate ang-ganda-bells-ko-sorry-ka-na-lang song that I play when I get into hair and make-up.
Would you let me lick you with alliteration and tie you up with similies?
give you pain and pleasure with solliquies until you beg me for release....
I think we can have the ebonic plague solution...lace me with your lexiconic seed and in 9 months we can start to raise the revolution"
5. Coverage is light to medium. I have real issues (chos ang drama lang) with discoloration (bluer than bluueeeeee) and breakouts (don't stop to aaaaaaask...) so I use a mucho heavy duty concealer program (mala-shock and awe ang peg) with MUFE corrector palette (orange for undereye circles, purple for the scars, and green for redness) and either a MUD blue corrector 4 or Benefit Boi-ing since I have done the needed correcting naman. Then seal with powder.
Their matching hello flawless powder comes in matching colors so it's a good combo. I still use the Amber powder even if I'm using the lighter MUFE foundation because I like to turn up the morena when I can. And it doesn't go muddy. Review on that soon, too! 
6. It does last the day, except it settles into my pores. Though not my fine lines around my eyes. They do recommend the Pore-fessional (their silicone primer which will fill the pores) to use with it, and it does work fantastico except that's what gave me the breakouts (apart from late, late rainy nights.) If Dr. FeelGood didn't sit well with your skin then Pore-fessional may not either. 
I've discovered kiehl's and they have a nice substitute without the silicone—review coming up for that tooo. 
So conclusion, heart to the nth power! Especially if you don't have too many issues with skin smoothness. I'm not particularly oily so I can't really say—but the lightness does bode well for those who worry about the occasional oil slick. 
It's available at the Benefit Counter at Shang (you have to see the revamped Rustan's at Shang—hello beautiful!) and the Benefit Store at Greenbelt 5. It's 1,900 for 30 mL which may go a long way because a pump is enough for your face (and I've got a pretty huge one at that.) 
If you're on a budget, I do say that foundation is a worthwhile beauty investment IF you use it often. You need so much less make-up if your skin is great. I don't mind paying for foundation that delivers especially when the colors are a great match. So go, but be steely when they offer you the sets—be strong, woman! 
(oh and you know what? i think i may be back. PAK!)
Permalink | Leave a comment  »