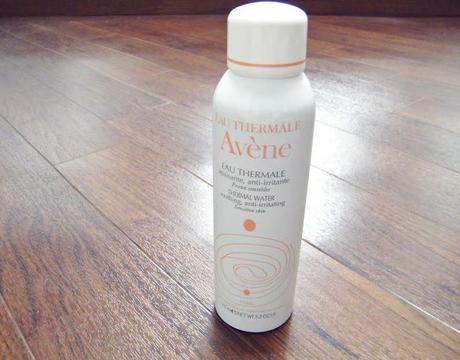 As this Summer has been one of the hottest England has seen in a long time, it's been difficult for us typical 'Brits' to cope with the heat sometimes. Here's where I introduce something that has literally been a 'best friend' to me over summer; Avene's 'Thermal Water Spray'.
When I first heard about the product I wasn't interested; Why would I want to pay for a 'water spray'? However, one walk to work in a black uniform in the blistering heat made me give in and buy this. Described as being 'soothing, anti-irritating and anti-free radical', I wasn't disappointed by the results. It isn't too shocking when you spray and it really does cool and refresh your skin.
The product comes in a tin can with a spray function so it's brilliant to just pop in to your handbag. It can be used to comfort the skin from any irritations (such as eczema, redness etc.), as a toner, or just a general 'boost' for the skin. I also use it to 'wake-up my make-up' if I'm wearing certain products for a long time - it just helps you look that little bit more alive during long days.
Despite being a tad expensive for what it is, I've really enjoyed using this product however I'd only repurchase it during summertime. Have you tried this? Or perhaps a product of a similar concept? Let me know in the comments below, thank you so much for 800 followers too - wow! Don't forget to vote in the Cosmo Blog Awards - I'm in the 'Best New Beauty Blog' category! Thanks for reading!



Facebook  - Twitter - Instagram - Bloglovin