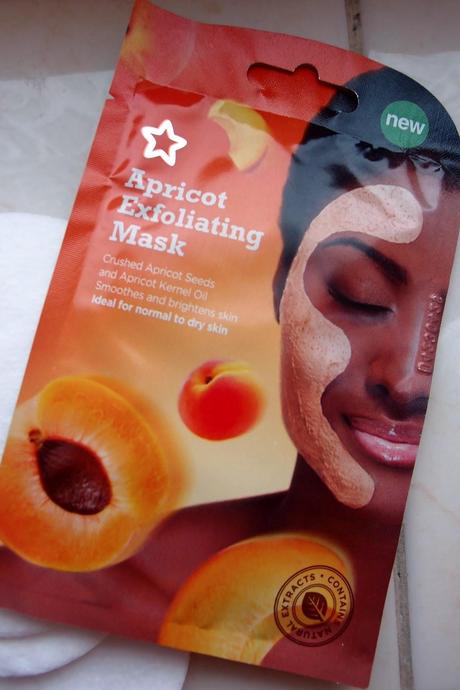 I'm a huge fan of face masks and what they do to my skin. I usually use a mask once a week, to relax and give my skin some TLC. Usually I use the Montagne Jeunesse masks however on my last dash for some, Superdrug didn't have any in stock, so I just grabbed a few of the Superdrug own brand ones as they were on offer, 4 for the price of 3. 
The first thing I like is the smell (like most products I try). It's a very refreshing apricot smell, which is expected as it is an apricot based product. It contains crushed apricot seeds so it is quite an abrasive exfoliant, however it isn't too harsh.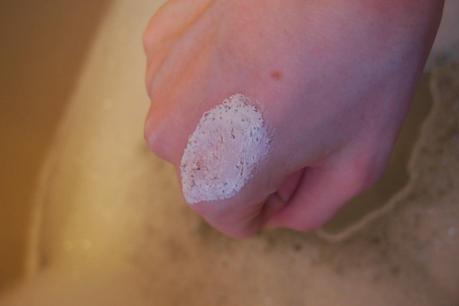 The mask has quite a thick consistency to it which makes it easy to apply. I like to use it when my skin is freshly cleansed and slightly damp. One thing I do like about this mask is that you don't have to exfoliate beforehand, so it makes my weekly facial routine slightly quicker. I apply a nice thick layer of this all over my face and leave it for around 15-20 minutes, until it has dried. I then massage the product in circular motions all over, so it exfoliates my skin, allowing me to get maximum benefit from the product.
It can take sometime to remove the product as it's so thick, however it removes more easily when massaged into the face using damp fingertips. It leaves my skin feeling beautifully soft and seems to magically remove dry patches. For just 99p, I think this is an absolute bargain and I will definitely be using more of these masks in future.