Revlon's Matte Lipstick range is something that I have always wanted to try as I have read some great reviews about it. There arent many colors though [around 11 shades] and the price is around $7-$8 , varies with place and sales. I am not a fan of light shades in matte as I think it can be very unflattering to skin.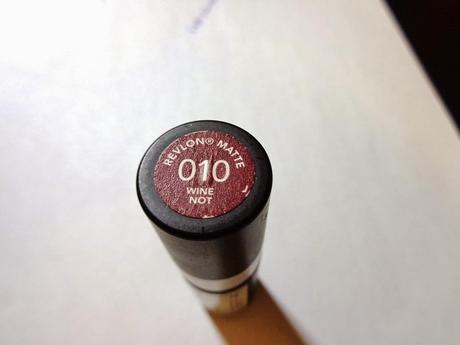 I picked up this gorgeous wine shade when I was searching for my perfect winter color.  This is a dark wine red color that goes very well with this season. I love this shade as it is a very universal shade - can easily suit most skin colors. You can build the intensity very easily and wear it as a very sheer berry shade or a full color dark gothic wine red shade. There is no scent, no taste or any kind of irritation in using this product. I am not a big fan of Revlon's lipstick packaging - look at all the fun packaging the Korean brands have!!!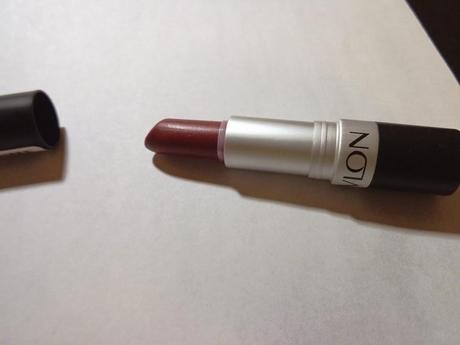 One issue I have is that unlike the Super lustrous creme range, which is super easy to apply, this matte lipstick is not something you can easily apply directly. The application can be patchy and not very smooth in the overall effect. I would suggest using a lip brush or even a q-tip to apply this the way you want, especially if you are sheering it out. This normally lasts around 3-4 hours on average, but you can increase the wear time following the steps below:
1. Apply a layer of light weight lip balm to ensure your lips dont dry out
2. Use a lip liner [either a nude shade, same shade or black for gothic lips] to edge the lip contours.
3.Use a lip brush to apply the color along your contours 1st and then fill in the lips. Blot this with a napkin.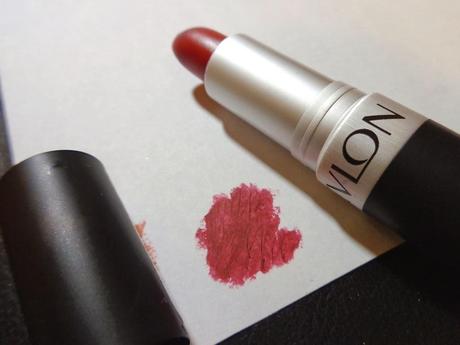 4. Tap lightly along the lips and then apply the color once again over your lips with the lip brush. If you find the application too dry, mix the color with a tinge of lip balm or any face serum or a similar shade of creamy lip color.
5. Blot again and tap lightly over your lips. You can continue till you get the color you want.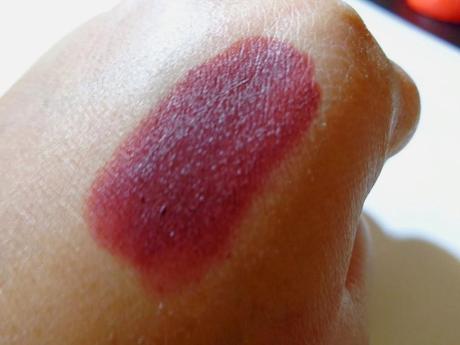 Overall I like this lipstick and it is one of my favorite colors this season. :)  Follow me on Twitter @ladydevzz