Read along to find out how you can use ASC 8 to clean your PC, boost performance for gaming and to enter our giveaway for a chance to win 5 PRO license keys for this awesome software.
How It Works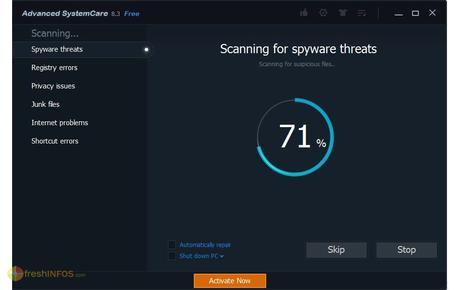 Cleaning Junk Files – Using ASC 8 is really easy. After the installation, you just have to select the features you want to improve on your PC, tick the automatically repair checkbox and hit scan. Then ASC 8 will scan and fix all the issues on your PC for you. The software will also scan and fix spyware threats (cookies that spy on you and more), registry errors, privacy issues and much more.
Turbo Boost – This feature is great for gamers. Basically, it frees up RAM by closing unnecessary apps and tasks that are running in the background.
In addition to these two main functions, ASC 8 also provides web surfing protection, anti-spyware protection, browser anti-tracking, disk scan, registry defrag and more.
Main Benefits
The dangers of your PC lurks in the deepest of hidden folders. You'd think that your PC is completely safe and you don't need this kind of a software to clean your computer. But, it's really not. Believe me, I used to think the same and I was so wrong.
During the first scan on my PC, ASC 8 detected 8000 problems. I had no idea my PC was full of that many issues and junk. Obviously, cleaning up and fixing these issues really help improve my PC performance. Even the system boot-up time decreased.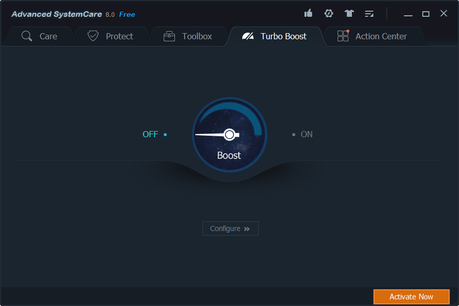 I'm not a big PC gamer, so I won't be using the Turbo Boost function, but the Clean Up feature will definitely come in handy for me since I'm a heavy downloader and web surfer. The protection against spyware is more of a bonus feature.
Difference Between Free & PRO
ASC 8 Free version is more than enough for casual PC users and gamers. But of course, much like all other PC software, you have to switch to the PRO version in order to get the most of out ASC 8.
I took screenshots of my PC scans I did with the Free version and the PRO version. This will help you better understand the difference.
ASC 8 Scan (Free Version)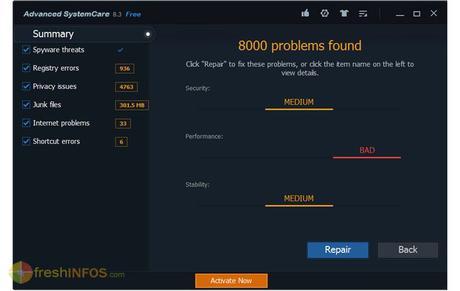 The free scan detected a lot of issues, but the PRO version scan was much more powerful.
ASC 8 Scan (PRO Version)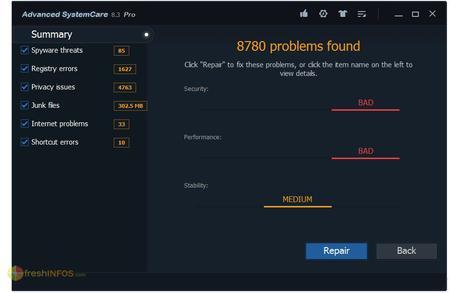 With "Full Detection" and "Registry Deep Clean" modes (only available on PRO version) turned on, the scan with ASC 8 PRO detected 85 spyware and about 800 registry errors that simply went unnoticed in the Free scan.
In case you were wondering, here are some of the spyware found on my PC. Look at how many ad services spy on my surfing activity.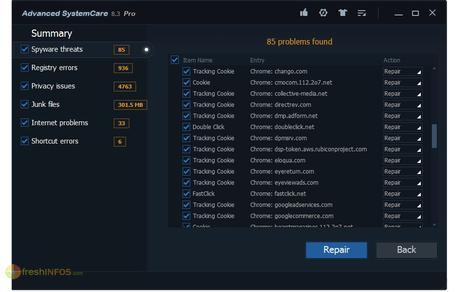 Clearly, the PRO version might be more suited for people who do a lot of web surfing and online banking. Besides, ASC 8 PRO has the ability to clean and protect you PC automatically from time to time so you won't have to worry about a thing.
Win PRO License Keys
You can use the ASC 8 for free. However, like I mentioned earlier, the PRO version has the best benefits. It costs $20 USD to switch to PRO. But we're giving you a chance to win 5 PRO 1-Year Licenses for ASC 8.
All you have to do is leave a comment below explaining why you need ASC 8 PRO. We'll send free PRO licenses to the top 5 most creative comments, courtesy of IObit.
The contest ends on 31st July. Winners will be announced here on August 1st. Please use your working email, Facebook or Twitter to login to Disqus comments so we can contact you to send the license keys.
Download ASC 8 Free
(All images, trademarks shown on this post are the property of their respective owners)
Follow @nrjperera – Roshan Jerad Perera