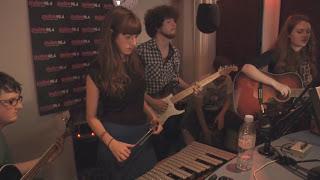 On Wednesday 19th June, Reverieme were our live session guests on Scottish Fiction.  They played an awe inspiring session and chatted about their latest album 'With Up So Floating'.  If you want to check out the full session, and rest of the show, you can do so below:
Scottish Fiction - 19th June 2013 by Scottish Fiction on Mixcloud
If however you're just after the solid gold live session tracks, then luckily you can not only hear them, but see them with your googly eyes.  Check out 'Build A Home', 'Dark Matter', and 'Sorry Or Something' below and check an eye on our YouTube channel for plenty more in the future.