A few weeks ago, a friend of mine asked me to do a project with her.  She wanted to redo her kitchen chairs.  Well.  You know me.  A DIY project?  When do we start!!?
After a trip to the fabric store and to Home Depot for some spray paint... we changed these 80's dingy metal chairs..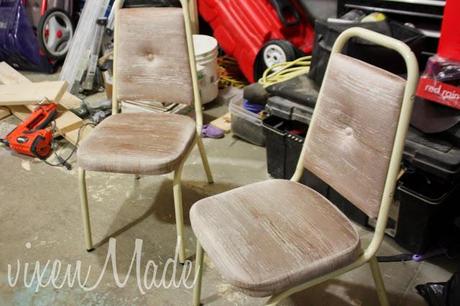 Into these stylish and updated chairs!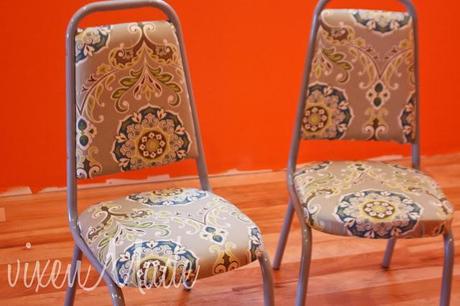 Pretty fun, right? Here's the before again.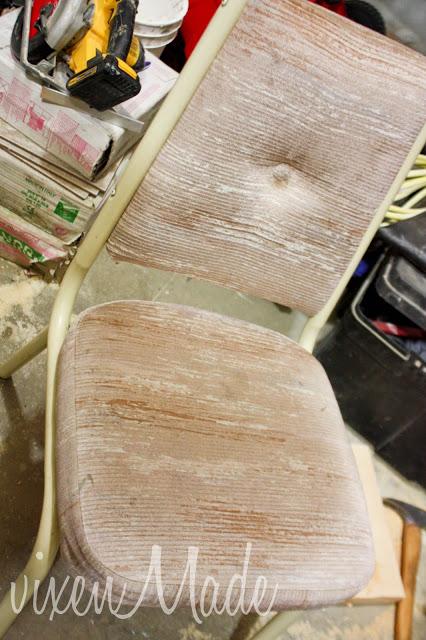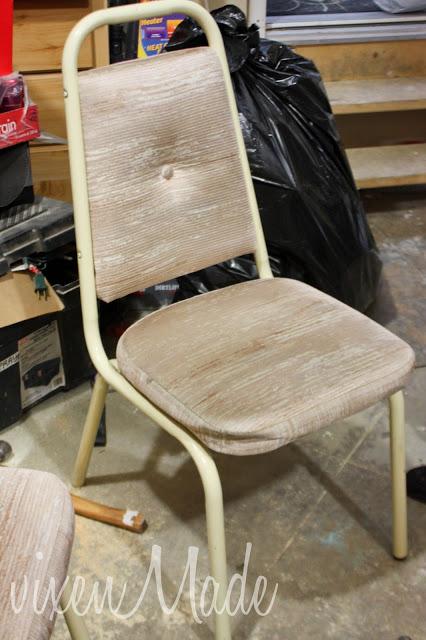 All we had to do was unscrew the pieces from the metal.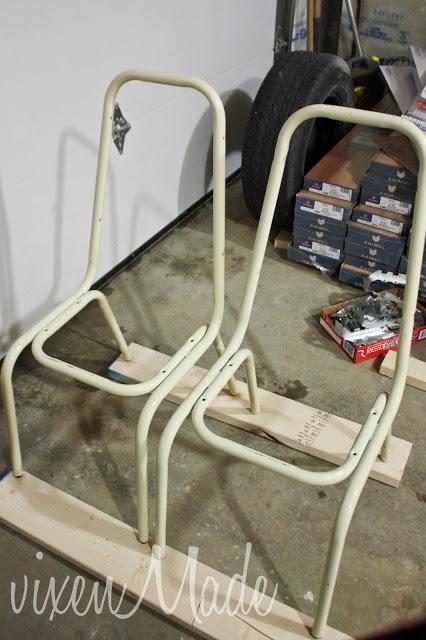 Spray paint the frames.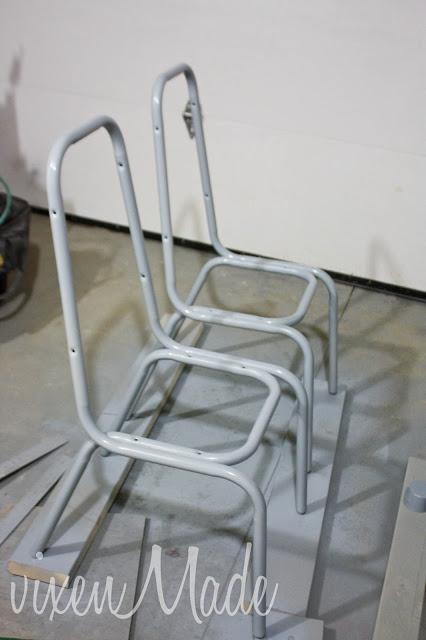 And reupholster the cushions.  The top pieces I took apart and used the existing pieces as a pattern on the new fabric (so a little sewing was involved).  And the bottom pieces we simply stripped and recovered.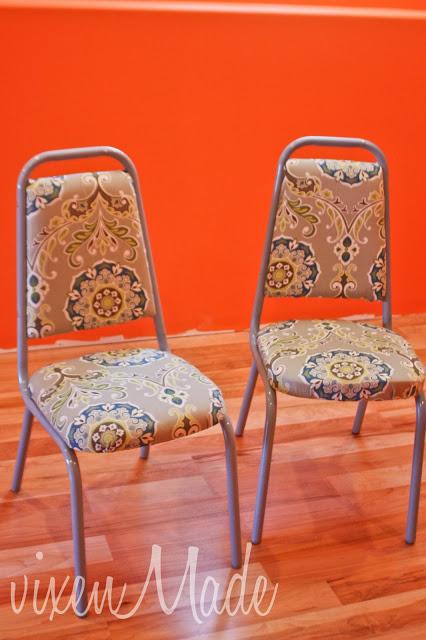 I love the fabric she chose.  Gorgeous!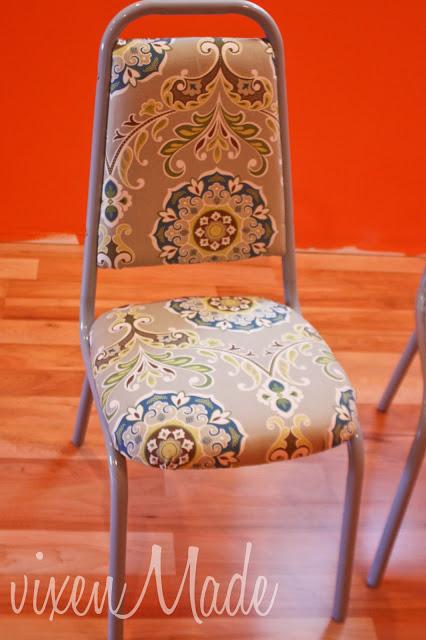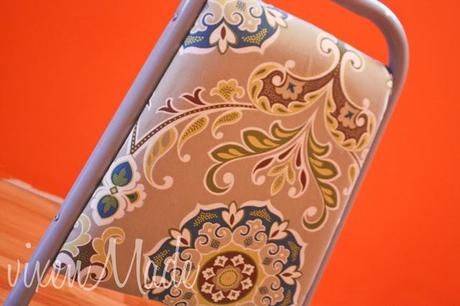 Such a difference!  What do you think?  
P.S. You guys totally got a little peak of our basement finishing project just now.  Orange walls?  Yes, I did. And guess what?  We are soo close to the end...  and then the projects can start flowing again.  YAY!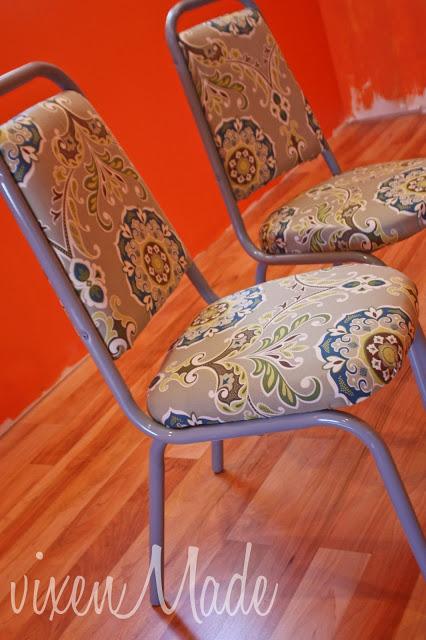 Hope you have a great day!!

I link up here!