I know, I know.  It seems as though that's all I'm posting these days. 
Well, you'll have to just try and enjoy it because this was MY birthday.  Another year, my friends.
And since I wanted it a little low key, I went with what I had and love.  My kitchen is red, blue and white (correction: that's what my goal is for my kitchen).  I have so much to do yet, but I still like to include those colors and items in my kitchen until I can tackle the big stuff.  
That aside, I love the retro look to the red and blue/cherries thing they had going on in the fifties.  So I went for a little of that.  
I used my existing red hutch and included some of my hobnail milkglass.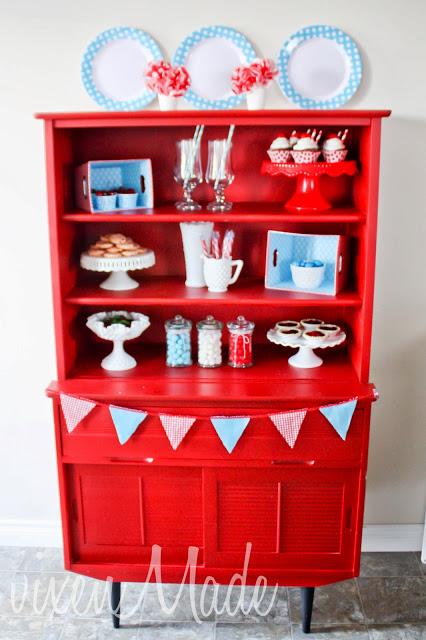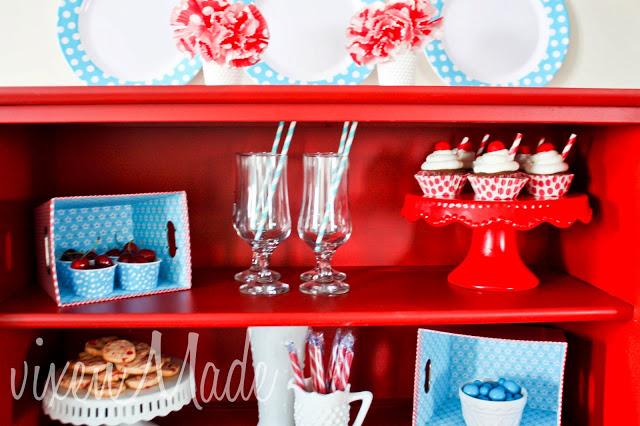 I tried to include the cherry flavor in my treats.  Including some fresh cherries.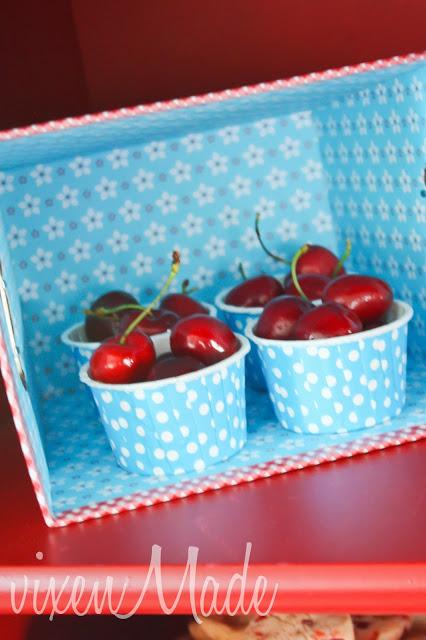 Yum!  Cherry coke float cupcakes.  Recipe found at Brown Eyed Baker.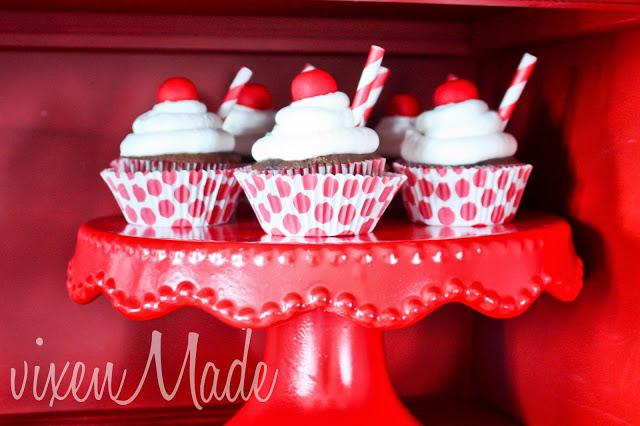 Old fashioned cherry candy sticks, of course.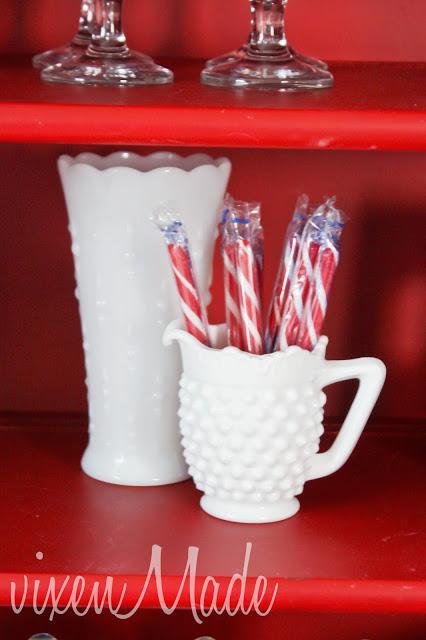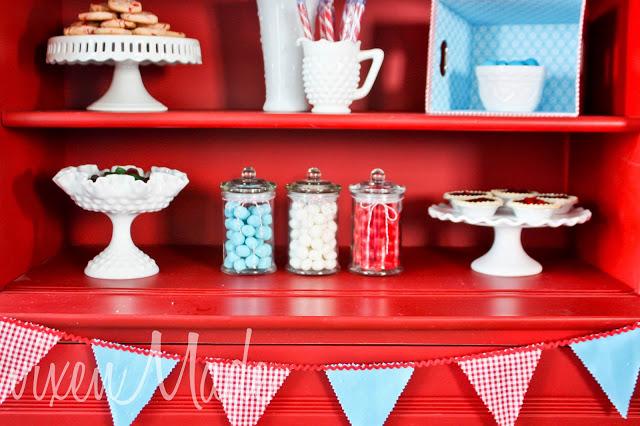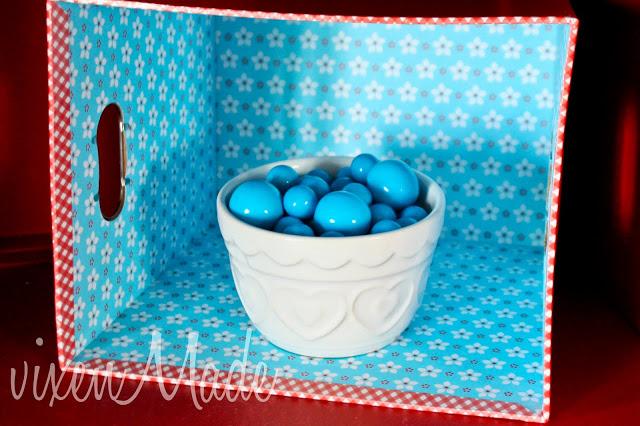 My favorite.  Cherry tarts!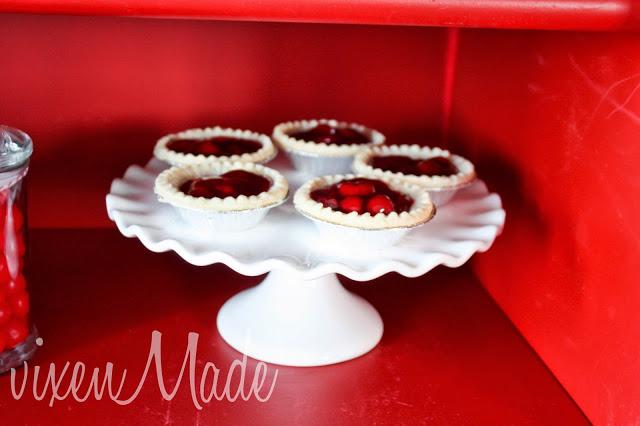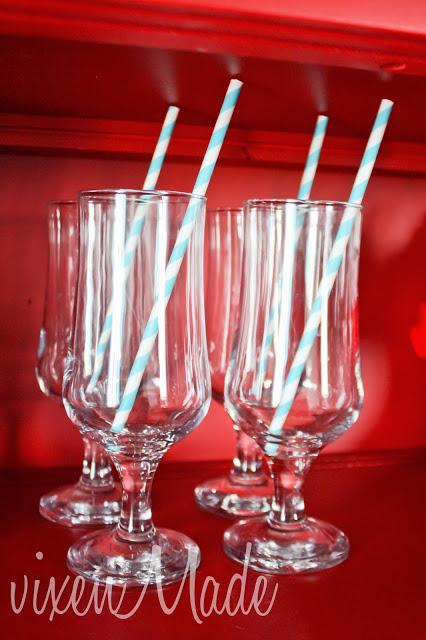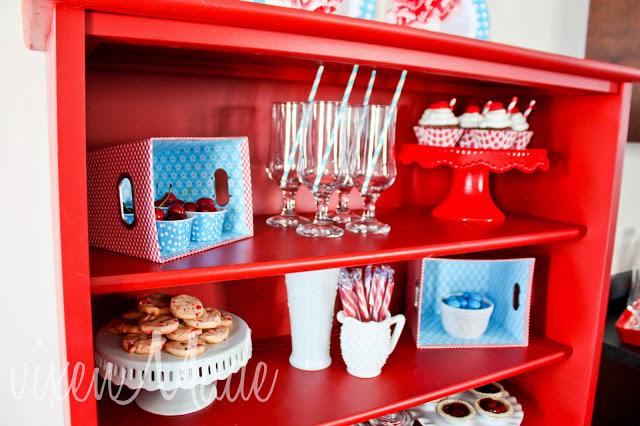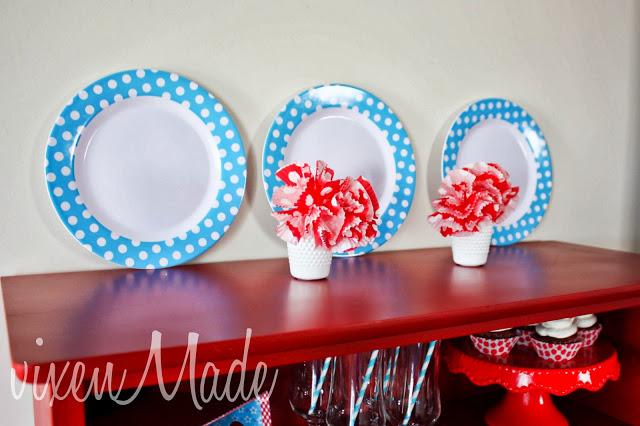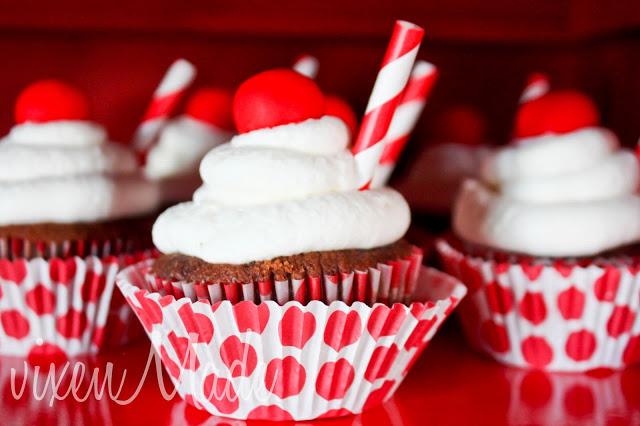 And White Chocolate Cherry Shortbread cookies.  Recipe found at 
Closet Cooking
.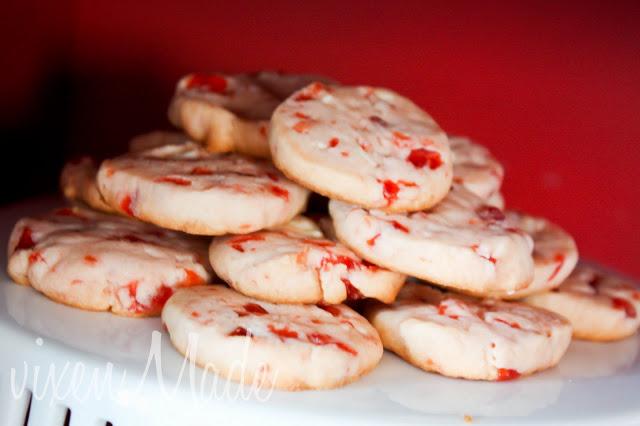 Cherry gummies.  One of my favorite candies!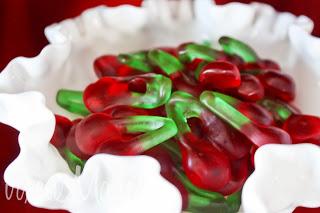 I tried to keep within the retro theme and we had milkshakes, floats and fries for a diner feel.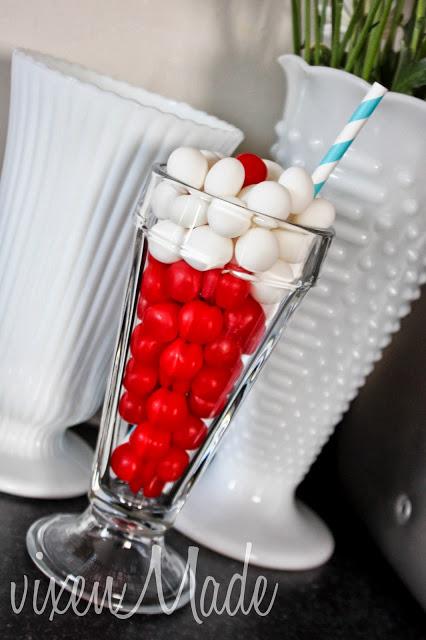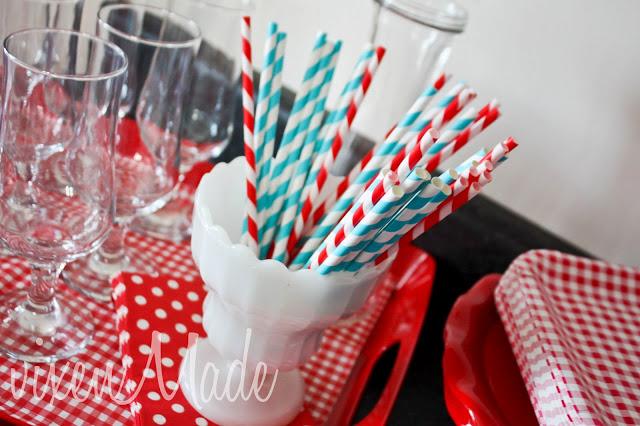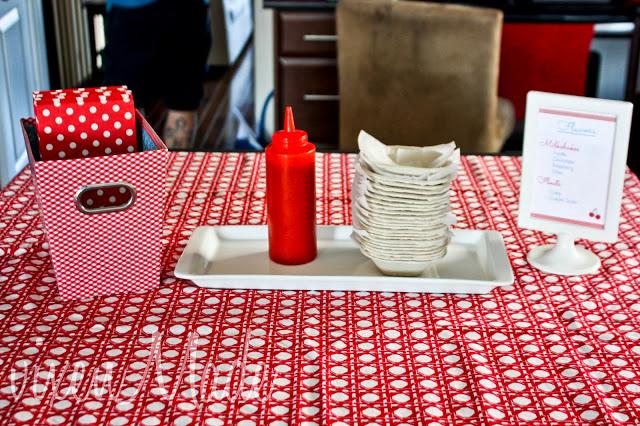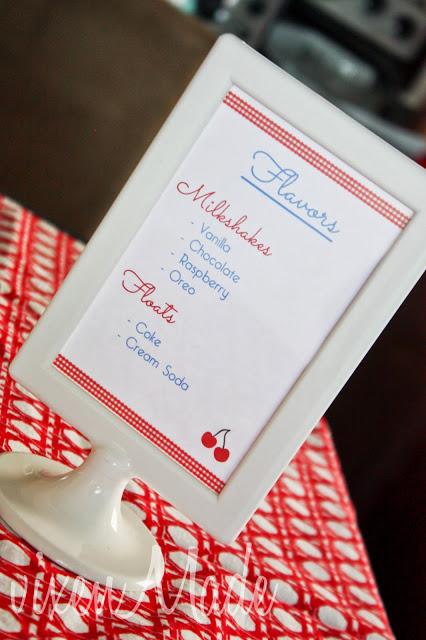 Come back soon!

I link up here!