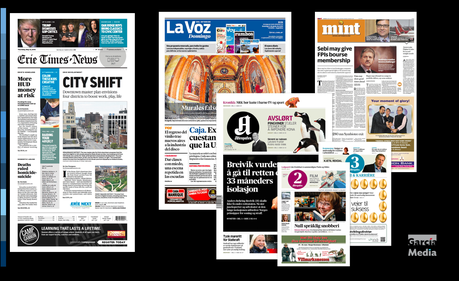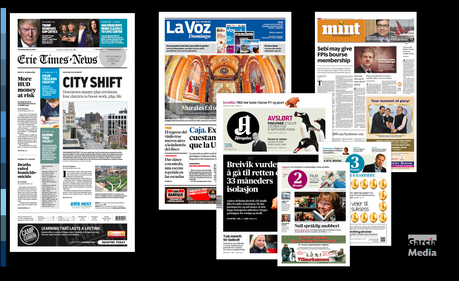 Don't hold the funeral for print yet, I often tell those clients who come to me ready to throw in the inky towel.
An article via WAN-IFRA, in which I am quoted, reminds me that print is still a force with which we must contend.
Print is not the protagonist.  It plays a secondary role. But, it's still in the game, and, as I often hear from newspapers around the globe, "it's still the cash cow, where the major money is made."  That may not be true for a long time, as we see more advertising revenue moving to digital.
According to Global Digital Media Partners (2015) digital media continues to escalate to the No. 1 adspend category worldwide in 2015, following surges in mobile, video and social media usage patterns. The report also mentions that Internet advertising spend is poised to surpass television adspend, driven by PC-based Internet and especially mobile Internet advertising. 
. 
Nonetheless, publishers are coming to terms with the role of print as part of the media quintet, and, in my experience, more than redesigns, printed editions are undergoing total rethinks.
With our own projects we see how India's Mint, the financial daily, adopted a broadsheet format (from Berliner), Norway's Aftenposten has gone digital first, but maintaining the newspaper as a more analytical, feature, lean back read.
In a few days, we will be present at the launch of The Philippines Daily Inquirer after 18 months of considering how the contemporary newspaper should appear in print, both visually and journalistically. Stay tuned for that report.
In Argentina, we have worked with the regional daily, La Voz, to help the team switch from a broadsheet to a Berliner format.
In the United States, we continue to be involved with the transformation of all the printed newspapers of the Gatehouse Media group.
Each of these projects is different in the scope and intent of what the publishers and editors wish to accomplish.  Sometimes, it is a reshuffling of sections (often combining content and eliminating too many separate sections, especially Monday through Friday), or beefing up weekend editions (which I highly recommend), creating new content and, most importantly, tying the print edition visually to all the other platforms.
At the core of it all is how a newsroom manages the flow of new in the digital age, separating the role that each platform plays.  For print, headlines that advance the story which the reader already knows, longer narratives that inform and analyze the news of the day, fewer briefs (let mobile handle the compact items), better display of photography, and a visual experience that will entice readers to come back for a few minutes each day to read the printed version of the newspaper.  Advertising, too, plays a role, with more innovative positions and opportunities for advertisers, such as wrap around ads which are not possible via digital platforms.
TheMarioBlog post #2493
Please enable JavaScript to view the
comments powered by Disqus.
comments powered by

Disqus