The retail environment in Australia is tough to say the least. Retail spending is down, rents continue to rise and online shopping is growing. In the wake of all of this the retail industry is exercising its voice, with a determined focus to see the GST-free threshold that applies to online shopping abolished.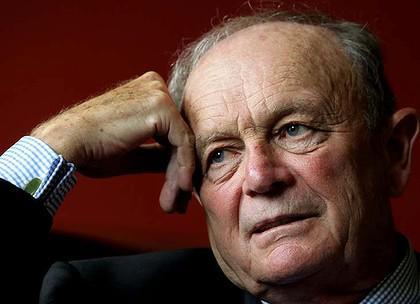 Gerry Harvey is the poster-boy for the removal of the GST-free threshold. Photo: Ben Rushton
Leading the assault in this last week has been the National Retailers Association who are reporting 33,000 retail jobs will be saved and 23,000 new jobs created if the Government rids us of the threshold. That is the clear cut solution right? Drop the threshold and let's go back to making a killing from retail.
Do retailers understand the gap in the price points? When an item is $60 in store and I can get it for $40 online am I going to be worried when that cost goes to $44? No i'm not. This whole campaign from the National Retailers is admirable but it only helps to encourage retailers to point blame and overlook the real concerns.
I've written previously about the value equation in the retail space and I want to reiterate that a consumer's purchase decision is going to include a number of factors – price, service, convenience, ability to return, etc, etc. The task now for the traditional retailer is to focus on the other values and not on the one area that online retailers have a distinct advantage. I say it loud and clear – Removing the GST-free threshold is not the simple answer.
Hilton Seskin, head of fashion retailer Glue and chair of Topshop Australia told Smart Company that retailers need to find a point      of difference and that to get that point of difference, businesses
must try to perfect the retail experience.
How does a retailer perfect the retail experience? New technology is always great but one thing that appears to be lacking, still, is quality customer service. How many times have you walked into a retailer and the staff ignore you in favour of their mobile phone?

Quentin AisbettVisit My Website / View My Other Posts
Quentin Aisbett is the strategist at OnQ Marketing. He loves social media, SEO and mobile. Blogging all the time,
tweeting
even more so and found rambling on Google Plus at
+Quentin Aisbett
. Be a little old school and
email him.