A few of the recent design boards that I have created seemed to have one thing in common.  Comfort, comfort, and well, a little more comfort!  A place to just kick back and relax!  So today, I thought I would share one of my recent design boards that I put together for a very loving couple, Lauren and Robert.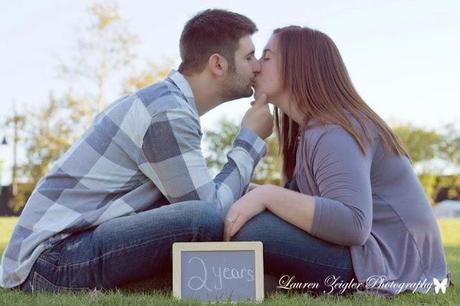 Care of Lauren Zeigler Photography   I know, how Stinkin' cute are they?  I love these photos that they allowed me to share with you guys!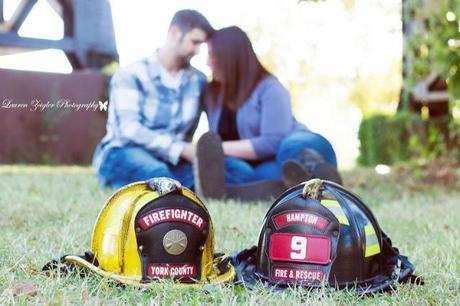 Care of Lauren Zeigler Photography   I knew pretty quickly that Robert loved the look of Restoration Hardware while Lauren loved the feel of Pottery Barn.  Where Robert pulls in how things look, Lauren pulls in how things feel.  She likes the layered textures in the room and he likes the clean lines.  So, together I knew I wanted to create a space that spoke to the both of them.   

Here is my mix of the Restoration Hardware and Pottery Barn feel...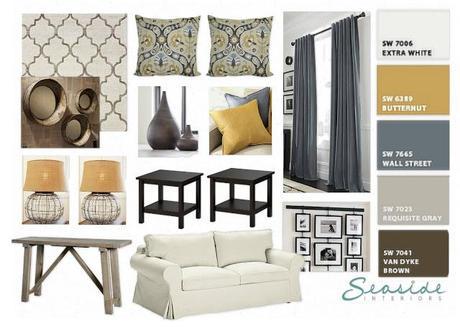 I love the warmth of the buttery yellow with the gray blues and touches of brown!  I worked in a few items that they already owned such as the black Ikea side tables.  I had a lot of fun pulling the different pieces together.  

SOURCE LIST

  http://www.target.com/p/threshold-kitsune-toss-pillow-blue/-/A-14161279#prodSlot=medium_1_23&term=threshold pillow   http://www.potterybarn.com/products/caged-glass-table-lamp/?pkey=ctable-bedside-lamps   http://www.crateandbarrel.com/hayward-18-pillows/f47154   http://www.crateandbarrel.com/prescott-jars/f47777   https://www.jossandmain.com/Prescott-and-Parker~E2686.html#   http://www.homedecorators.com/P/Hidcote_Mirror_-_Set_of_3/170/   http://www.rugsusa.com/rugsusa/rugs/rugs-usa-edison/nickel/200SBHAC13A-26010.html   http://www.potterybarn.com/products/studio-wall-easel/?pkey=e%7Cwall%2Bframes%7C2%7Cbest%7C0%7C1%7C24%7C%7C1&cm_src=PRODUCTSEARCH||NoFacet-_-NoFacet-_-NoMerchRules-_-     Please contact me at:

[email protected]

 for a detailed design board for a room in your home!  The current price for one of my design boards is $175.  This includes the mood board as seen above, the room layout, and detailed information for furniture and accessory placement!