When i think of food i think of Olive!
As a foodie, i love surprises. And here there's a lot to marvel at. Though you'll find an array of Mediterranean dishes, there will also be salad counters, pizza and pasta stations to serve your appetite. Right from the starters, to the Sorbet, the Main course and the Desserts everything's excellent. We would recommend you to try a variety of other things other than Pastas & Pizzas. Its not coz they aren't tasty but just don't miss out the other yummy stuff they have to offer which we tend to ignore. Don't miss to take a look at the dishes which are excellently presented that make you more hungry.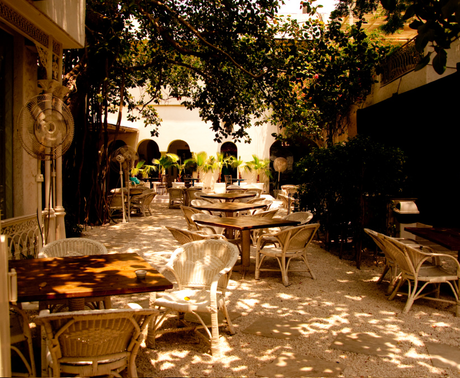 What i loved more about this place is the freshness & the modern decor. On a cold Sunday afternoon there is nothing better than the company of your loved ones & the food serve at Olive. Especially their new winter menu that will seduce your taste buds & satisfy your soul. A Sunday brunch for two would cost around Rs. 3,000. In addition get 25% off on the Total Bill exclusively from Cashkaro at Olive Bar & Kitchen. All you need to do is make an online reservation through Cashkaro.com. You would then get a booking confirmation SMS which you need to show on your arrival at the restaurant.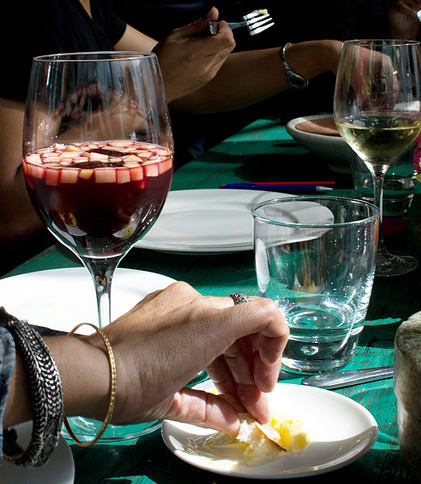 It may seem a little pricey but for the quality and big portions, it's worth it. Situated next to Qutab Minar, location couldn't have been better. Spectacular view & perfect ambiance along with bang on food makes it a paradise. Try the lower sitting closed space view as it will give you the view of crowd and still privacy to discuss and spend the evening with your loved one. Table reservation is a must. A word of advice, get your reservations done before you go as you might have to wait for long hours. Take the help of a good online portals website to book it for free like Cashkaro.com. Also, you may feel the service is bit slow but be patient as they say "it takes time to create perfection".
Don't forget to gorge on the delectable desserts they have to offer. You do feel guilty after having them but a bit of it wouldn't harm you, what say? Its a perfect place for a romantic evening, pamper your girl & try the many multi cuisine available. I'm definitely coming back for the dark chocolate fondant with vanilla ice cream and strawberry mille feuille and to ave an additional 10% off through Cashkaro again. I save more, I eat more! 
Address: 
Haveli No 6-8, One Style Mile, Kaluram Road, Near Qutub Minar, Mehrauli, New Delhi, Delhi 110030