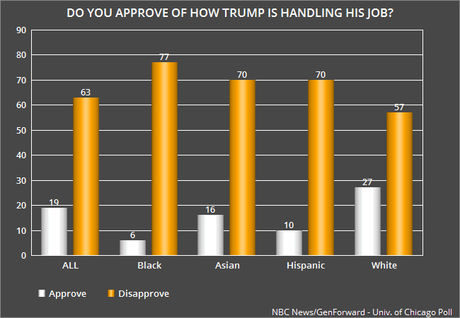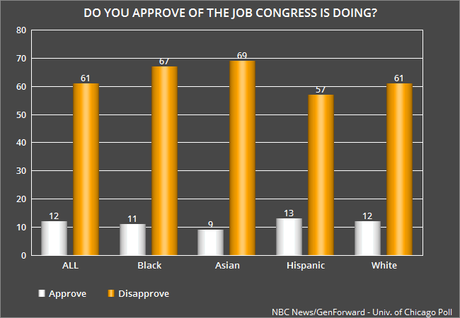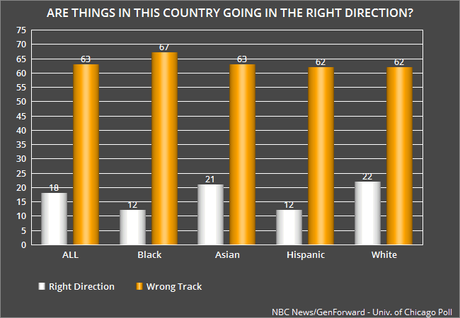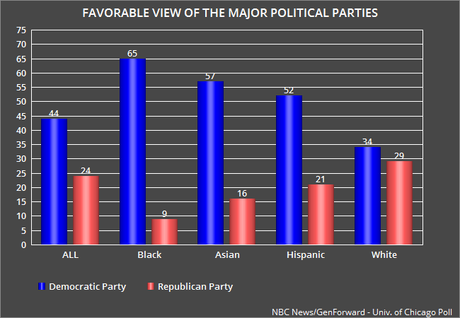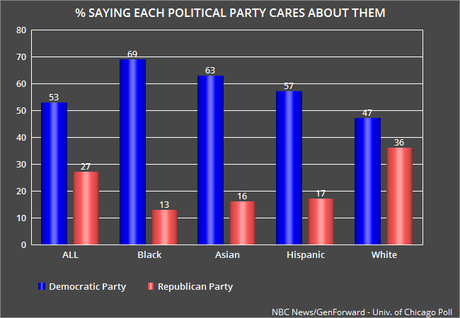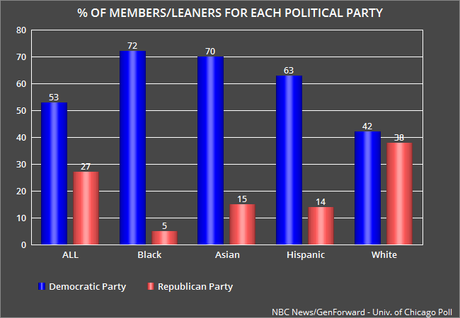 These charts were made using results from a recent NBC News / GenForward - University of Chicago Survey -- done between January 3rd and 16th of a random national sample of 1,844 millennials (between 18 and 34), and the entire poll has a margin of error of 3.95 points.
It shows that the Republican Party has a significant problem with young voters. They disapprove of the job Trump is doing by 44 points, and they disapprove of the job the GOP-led Congress is doing by an even larger 49 points. They also think the country is on the wrong track by 45 points. In other words, they are currently very unhappy with our national government.
And things are nearly as bad when the two major parties are considered by young voters. They have a more favorable view of the Democratic Party over the Republican Party by 20 points. They think the Democratic Party cares for for them by 26 points. And they consider themselves members of (or leaning toward) the Democratic Party by 26 points.
Will these young voters show up at the polls in large numbers next November? I believe they will. They have been energized (like their older peers) by the hateful agenda of Trump and the Republican Party, and November will be their chance to display their displeasure.