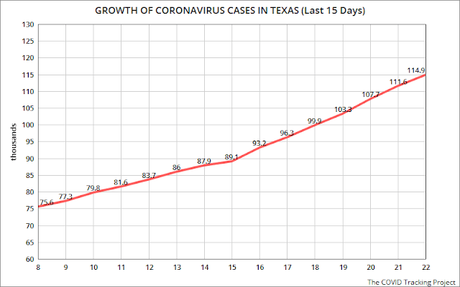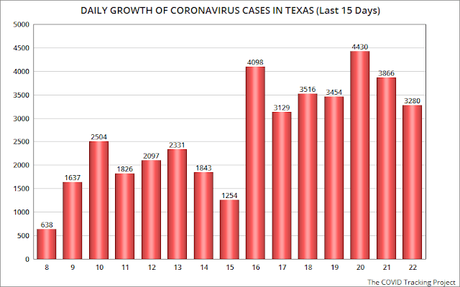 The numbers in the charts above are from The COVID Tracking Project.
The top chart shows the growth in total COVID-19 cases in Texas over the last 15 days. The bottom chart shows the daily number of new COVID-19 cases for each day in that 15 day period.
Texas "reopened" in May. The state is now starting to feel the results of that reopening. In the last week, every day has seen more than 3,000 new cases (a new record for the state), and on two of those days the new cases topped 4,000.
It seems obvious that the state was not ready to end social distancing and the requirement to wear a mask. The governor says citizens should wear masks, but he still refuses to mandate that. Like Trump, he seems to believe the virus will go away magically. It won't.
Expect the numbers to continue rising.