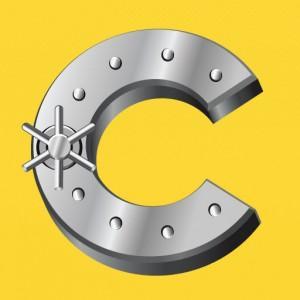 According to an article I recently read, a dropped cigarette was seemingly the cause of a two semi-truck accident in Iroquois County on Interstate 57.  In reports released from Ashkum, police were called to a crash involving two commercial semi-trucks on I-57 southbound near Buckley on Monday, March 11, 2013
According to the report, a 56 year old truck driver from Cleveland, Tennessee, dropped a cigarette in his lap and was trying to retrieve it when he lost control of his truck and hit the west guardrail. He then came back into the lanes and overturned and hit another truck that was in the passing lane near its fifth wheel.  When the trucks collided, it caused the second truck's trailer to break from the power unit and caused both trucks to catch fire.  The driver of the second semi-truck was a 55 year old man from Amherst, Ohio.  Both drivers were taken to the area hospitals. One man was treated and released from Carle Foundation Hospital in Urbana, and one was taken to Iroquois Memorial in Watseka for treatment. According to police, the investigation is continuing and charges are still pending.
Why Are Semi-Truck Crashes so Dangerous?Many factors combine to make semi truck crashes extremely dangerous including size, weight, blind spots and driver conditions.
Weight & Size:  Semi-trucks can weigh 20 to 30 times as much as the average passenger cars.  In 2011, 3, 373 people died in accidents involving large trucks and 66% of those deaths were passenger car vehicle occupants, 16% were motorcyclist, bicyclists or pedestrians.  Collisions with semi-trucks can be catastrophic in that the injuries are generally life changing or fatal.
Because of their size, semi-trucks require around 20-40% more stopping distance than do passenger cars. In some circumstances, large trucks simply cannot stop or may be unable to swerve in order to avoid a collision.
Blind Spots – Semi-trucks are large and cumbersome and due to their size, they have greater length and are taller which make it difficult for drivers of semi-trucks to see vehicles that travel near to them.  Because of their oversized trailers, semi drivers often have larger blind spots behind the trailer and in front of the tractor.  Semi-trucks do not have mirrors on their trailers, so if you cannot see the truck's side mirrors, then as a general rule you should assume that they cannot see you.
Driver Fatigue and Distraction- FMCSA (Federal Motor Carrier Safety Administration) requires that truck drivers keep logs and regulate time limits of when a driver can drive a single stretch. According to some research, some drivers may violate these restrictions. They do it for a number of reasons, the first being that they want to get the job done, meet the customers' needs and they want to make a good living.  NHTSA (National Highway Transportation Safety Administration" officials say that fatigue is a contributing factor in 30-40% of all semi-truck accidents and is also the probable cause in more than 30% of all crashes that cause fatalities. Driver fatigue is considered a distraction. Other distractions that are common for truck drivers are similar to all other vehicle drivers and include cell phone use, inattentiveness and use of alcohol/drugs, including over the counter medication.
Distracted driving is a leading cause of motor vehicle accidents in general. Often the cause of most accidents is distracted driving or inattentive driving.  Using a hand held device such as a cell phone, including texting is a violation for most over the road truck drivers, as well; it is just not good common sense. For all drivers whether they be truck or passenger drivers, texting and manipulating hand held devices or iPad's is distracting and dangerous. The primary problem with truck driver's doing it, is that when they have a second or two of distraction that results in an accident, they are likely to create far more damage with their 30,000-80,000 lb vehicle.
All motor vehicles accidents have the potential for serious injuries and fatalities.  Truck drivers and passenger cars must share the road in a safe way.  Truck drivers are often given a bad name by law firms and attorneys and that is not my goal. There are many hard working truck drivers that follow the time limits and diligently follow safety procedures regarding driving, securing their loads and maintaining their trucks. Unfortunately, it is often the unsafe drivers of both trucks and passenger cars that contribute to the high injury and fatality rates.
In the above article, it appears as if the driver of the semi-truck was distracted by a lit cigarette.  If we chose to do other things in our automobiles besides fully concentrate on driving, we run the risk of distraction.  Distractions can include eating, consuming beverages, adjusting the radio, smoking and other types of behavior.  That is not to say that as a driver you should never have a beverage or adjust your radio as that would be unreasonable. Distractions are still just that–distractions.  When we make choices and those choices result in an accident, we are still responsible for those choices.  What can you do as a driver?  Reduce the number of possible distractions such as not using your cell phone and making sure your beverages are in travel mugs so if they tip you are not distracted to an accident over a spilled drink. Will some distractions always occur? Of course, but as a driver, you can be responsible for decreasing possible distractions within your vehicle.
At The Cagle Law Firm, we represent seriously injured victims of truck accidents and car accidents.  Serious injuries are injuries that are life changing. As well, we represent the families of fatality victims through wrongful death claims.  Our attorneys are experienced and knowledgeable about national and statewide regulations and requirements for truck drivers. Negotiating with insurance companies following a serious accident can be daunting and confusing.  We work hard to represent our clients to maximize their compensation  and recovery of losses which are fair for the victim(s). Call today, toll free 1(800) 685-3302 or locally, (314) 276-1681
Link to this post!Renegade Cigarette Blamed for Semi-Truck Crash on Interstate 80" onclick="javascript:this.select()" readonly="readonly" style="width: 100%;" />