Hello beautifuls, sorry for being MIA for some time now. Have been going out a lot and may be absent from the blog for the next 2 days or so. Today I am back with a review of the Rene Furterer Karite Intense Nourishing Mask which I have been using for a while now.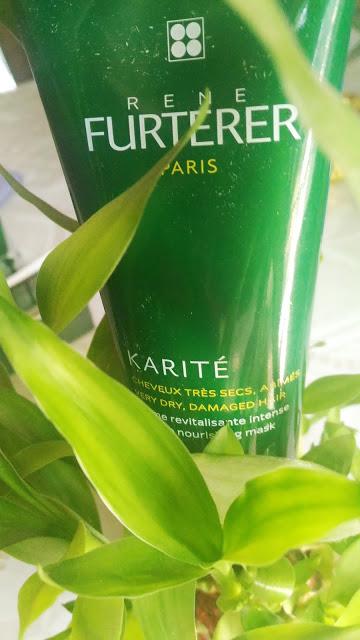 About Rene Furterer Karite Intense Nourishing Mask:
A rich, deep conditioning mask
Contains Karit?butter (Shea), rich in essential fatty acids, nutrition and restructuring, natural UV filter
Blended with Quince Pectin to smooth hair
Loaded with Phospholipids for repairing action
Infused with Cimentrio?to re-structure keratin of hair
Delivers a pleasant aroma of orange, verbena, orange blossom and vanilla
Unveils suppler, more manageable and healthier looking hair
Ideal for very dry, damaged hair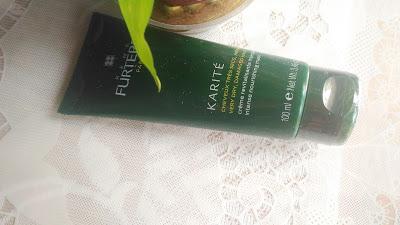 Price: Rs.2220 Available here at discount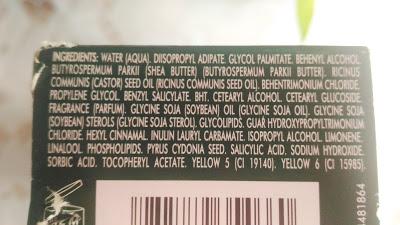 Packaging: Rene Furterer Karite Intense Nourishing Mask comes in a green cardboard packaging and the the mask is squeezed inside a green tube with a green flip open cap.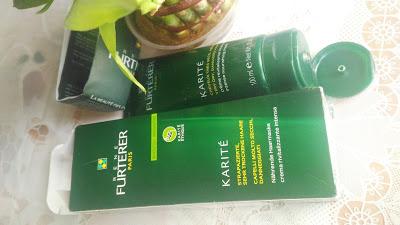 Product: The mask is a  yellow coloured cream with a sweet nutty smell of shea butter.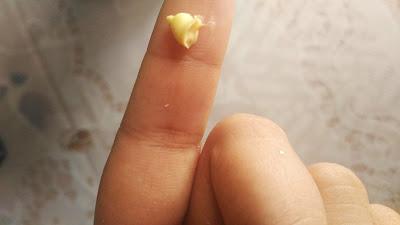 My experience: I have very thin hair that is prone to get dry and frizzy. I need something that nourishes the hair without weighing it down. Rene Furterer Karite Intense Nourishing Mask is a very intense treatment, very true to its name. It has to be applied after shampooing hair once or twice a week. I had used it once a week. It has a thick consistency than the usual masks. I found it a bit difficult to work through the hair strands the first time. Then I read the instructions properly which clearly stated that it should be combed through the hair. And after following that, I found it much easier to use. I leave it for 2-3 minutes and then thoroughly rinse it. It makes the hair really soft and shiny. It feels silky and smells so good.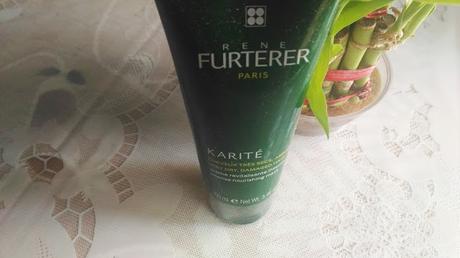 Rene Furterer Karite Intense Nourishing Mask makes the hair much softer and shinier, however, it again makes my hair appear limp as it is fine. The mask is very rich in texture so if you are just out of shower and you want to go natural without blow dry or any styling product, with a limp hair like mine it would be a bit difficult to make it look good. But on the other hand, if you are someone who uses a lot of styling products and heat on hair, this mask is for you. It gives your hair the strength and nutrition you require for your treated hair. Having said so, I cannot deny that my hair looks shiny and remains soft for 3  days straight without shampoo, post its use.
Pros:1.Made with natural active ingredients2.Softens the hair3.Nourishes the strands4.Strengthen the hair5.Good packaging6.Smells good7.Good for thick hair8.Best for treated and damaged hair9.A little amount of product is needed10.Keeps hair shiny and silky for a long time
Cons:1.Can make fine hair look limp2.Very expensive
Rating:4.3/5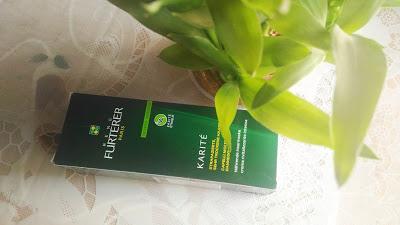 Rene Furterer Karite Intense Nourishing Mask does a good job of providing nutrition and strength to damaged and treated hair, while adding shine and softness. It can be kept as an intense treatment product in your kitty if you love to experiment with your hair a lot by colouring and styling.