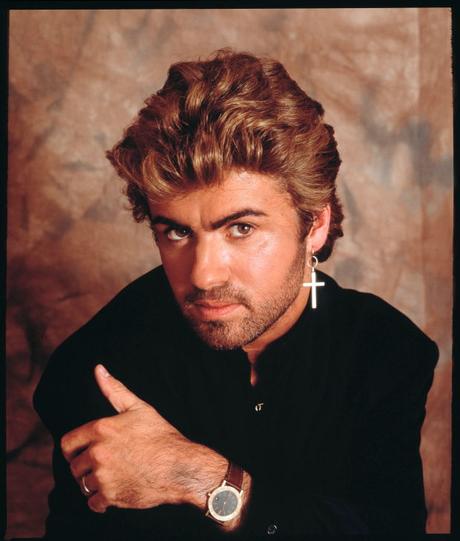 George Michael
To say 2016 was a depressing year is a total understatement. Donald Trump won the U.S. presidential election, an astonishing number of abortion bans were passed, and the deaths of celebrities and everyday people alike were broadcast on news channels on what seemed like a daily basis. But George Michael's death on Christmas Day felt like a particularly cruelly ironic death in what was ultimately an exemplar year for toxic masculinity. While we gained a president who bragged about sexual assault and has clearly bought into the utmost virulent masculinity standards, we lost an icon who spent years encouraging everybody to reflect on stereotypical masculinity.
From his music to the clothes he wore and flamboyant persona he adopted, Michael refused to embody a stereotypical idea of masculinity. His comfort with his sexuality was clear in his work, too — like his band Wham!'s suggestive 1984 song "Careless Whisper" and "I Want Your Sex," a song which climbed to the top of the charts in 1987.
Even so, the performer never made his love life public until he was arrested in 1998 for "engaging in a lewd act" in a public restroom. After this, he came out as gay in an interview with CNN. "I feel stupid and reckless and weak for letting my sexuality be exposed that way," he said at the time. "But I do not feel shame [about my sexuality]. Neither do I think I should." A year later he spoke openly about his homosexuality again in an interview with The Advocate, saying he had previously had relationships with women but "then [he] fell in love with a man, and realized that none of those things had been love."
Coming out in 1998 was arguably even more difficult than it is today – homosexuality was all the more stigmatized at this point. While hate crimes against LGBTQ individuals certainly still exist, there were also public cases of such discrimination at that time: In 1998, for example, homosexual American student Matthew Shepard was beaten, tortured, and left to die after he came out as gay. Coming out as a celebrity at the time, therefore, must have been all the more difficult.
Of course, Michael had already been an openly proud supporter of LGBTQ campaigns and AIDS awareness throughout his career. But coming out only seemed to provide him with a more established platform to support these efforts – like the Elton John AIDS Foundation, Children with Aids, and the children's charity Barnardo's. More recently, it was revealed that George Michael was also generous with his money in less formal ways: he gave a Deal or No Deal contestant thousands of pounds to fund their IVF treatment and handed a waitress in a café £25,000 to pay off her student debt. As comedian David Walliams tweeted, "There are lots of stories about #GeorgeMichael's legendary generosity emerging today. When I swam the channel he gave @sportrelief £50,000."
And yet despite all the clear good he did, George Michael said hiding his sexuality made him feel "fraudulent." He hid his identity in order to protect his mother. "AIDS was the predominant feature of being gay in the 1980's and early 90's as far as any parent was concerned," Michael told Radio 4 in 2007. "My mother was still alive and every single day would have been a nightmare for her thinking what I might have been subjected to."
After his mother passed, however, Michael became far more bold and unrestricted in interviews about his sexuality. In 2005, he told the Guardian: "Gay people in the media are doing what makes straight people comfortable, and automatically my response to that is to say, 'I'm a dirty filthy fucker and if you can't deal with it, you can't deal with it.'"
George Michael wasn't the only man we lost this year who altered the way people view masculinity: we also lost Prince and David Bowie. Hopefully, 2017 will see all of their legacies honored. Hopefully, we'll see more men shamelessly and gracefully create their own versions of masculinity, too — men who don't see weakness in being 'feminine,' but find beauty in being completely themselves.