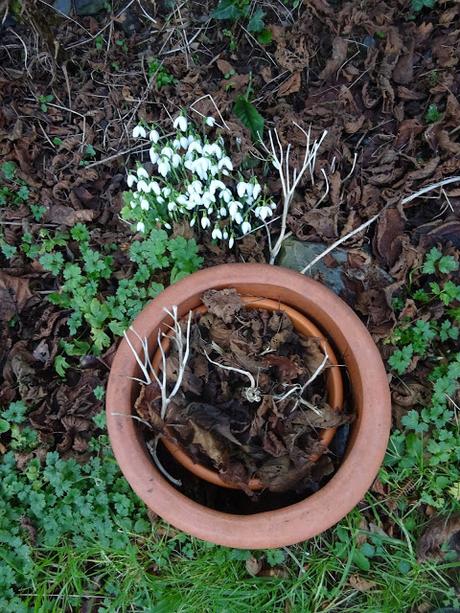 Today is the anniversary of Charley's death.  The Snowdrops we planted next to her little grave on our hillside are looking lovely, it's nice to see them there.  There is usually a flowering plant in the chimney in front of the grave too, but the wind and bad weather has meant that since the last one died it has not been replaced.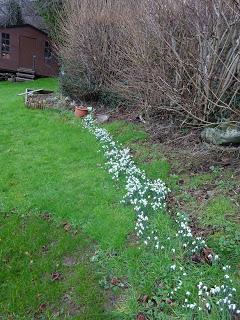 The long run of Snowdrops salvaged from the old driveway into our property have all thrived and multiplied just since last year and bring a welcome touch of snowy white beauty in what has been a dull and blustery week.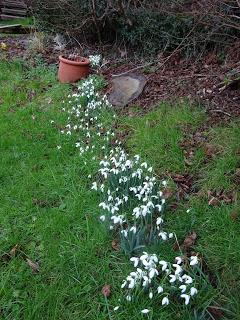 Every time I stand at the sink washing the pots or rinsing salad ingredients I look out and admire them ...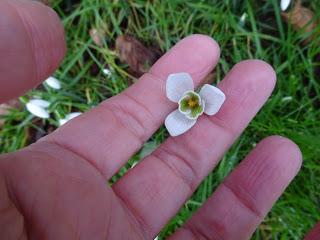 ...but the best way to really see their beauty is to gently turn up the delicate little flower heads.   Perfection in miniature, with my favorite shade of green.  A lovely way to remember our special little pup ... she is missed. 
Sue xx