New Year's comes but once a year, so it's worth it to make the festivities memorable. But where's the best place to be when the clock strikes midnight on December 31? Be a little traditional this New Year and celebrate it with people of Manila, Philippines. Epic fireworks displays, all-night dance parties, one-of-a-kind cultural traditions—you'll find all these here. And the Philippines is an amazing country of Southeast Asia that offers a lot of beautiful things to explore. Visiting the country is big fun; perfect beaches, friendly locals, beautiful nature. Plus, it's a cheap country to travel; you'll get a great value for your money.
The people of Manila celebrate one of the bustling New Year's Eve same as the Americans celebrate the Fourth of July. They gather together and follow their tradition. Fireworks events are something you shouldn't miss. They make different shaped crackers and each of them has different name such as kwitis for the rocket, judas belt- a string of firecracker, bawang is garlic. People thump pots or pans repeatedly in order to agitate the evil spirit and open the door of their house before the clock hits midnight to make a welcome path for the good luck charm. And you'll come across too many other traditions when you make a visit there.
Guys, celebrate your new year without any worry. Easily find hotels online at Agoda or Expedia and take an advantage of their last minute's hotel deals. And track your reservations with us CollectOffers.com and go away with handful discounts on your booking with special voucher codes and discounted rates.
Here are 5 best hotels of the place where you can reserve your stay-
Diamond Hotel Philippines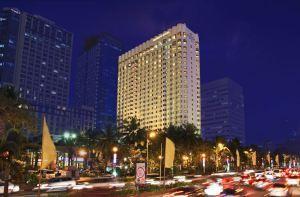 Cheers to a new year and celebrate new beginnings here. It has 2 restaurants, an outdoor pool, and a health club. Guests have free Wi-Fi in public areas and free self-parking is also available. There is also a bar/lounge, a poolside bar, and a coffee shop / café.
Dusit Thani Manila Hotel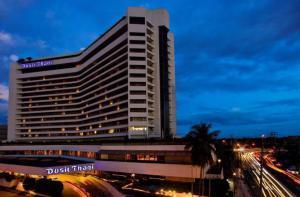 All rooms are equipped with internet access and LCD flat screen TVs. The hotel offers five specialty restaurants serving authentic Thai, Japanese, Italian, Filipino, Asian, and international cuisines that will satisfy even the most discriminating palate. For leisure, it offers outdoor swimming pools, fitness center, and the Devarana Spa.
Fairmont Makati, Manila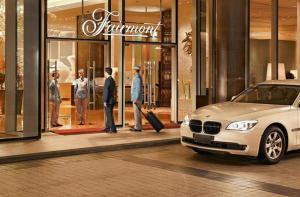 All rooms have luxury soaking tubs, free Wi-Fi, mini bar and 24-hour room service. The hotel features free Wi-Fi in public areas, 2 restaurants, spa facilities, an outdoor pool, 2 bars/lounges, a fitness facility, and a poolside bar.
New World Manila Bay Hotel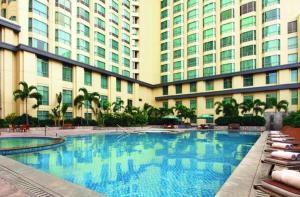 Hotel features include a spa, casino, gymnasium, swimming pool, shopping arcade, whirlpool, steam room, and meeting rooms equipped with state-of-the-art technology. It is also within walking distance to many tourist attractions like Rizal Walk, Bay Walk, Chinatown, Mall of Asia, Walled City, and the beautiful Manila Bay.
Oasis Paco Park Hotel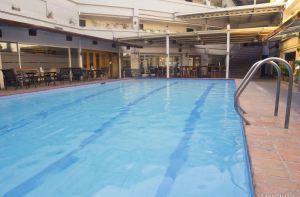 This hotel has a restaurant, an outdoor pool and a bar/lounge and also a coffee shop, spa bath and 24-hour business center. Rooms are equipped with free Wi-Fi and a minibar. Entertainment includes a flat-screen TV with satellite channels. Other facilities include a refrigerator and room service