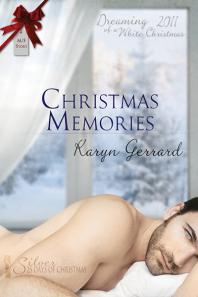 Christmas Memories
(Dreaming of a White Christmas)
by Karyn Gerrard
December 18th 2011 by Silver Publishing
Jimmy Doyle is at the top of his game, but his life is empty. Karin has resigned herself to a Christmas alone in her wilderness lodge. A spur-of-the-moment holiday trip brings Jimmy to her doorstep on Christmas Eve. Will these new Christmas memories be enough to heal a painful past?
Amazon
***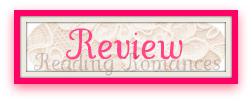 What a sweet and sexy christmas story! I loved that we had both perspectvives in this short story and how neatly tied up it was.

When I started reading I thought it was a little slow for such a short title and now I believe it could have been shorter indeed, and give some more space to Karin's feelings and emotions. The romance was solid but we didn't see enough passion between them to achieve that ending. However, I had fun getting to know the characters and feeling that romance starting to grow through their eyes.

I adored it, a nice read for the holiday!

I received this book from the author in exchange for an honest review.
You'll be able to enter the giveaway for this book on WEDNESDAY! Until then, you can enter to win one of the 2 previous books by Karyn Gerrard HERE!