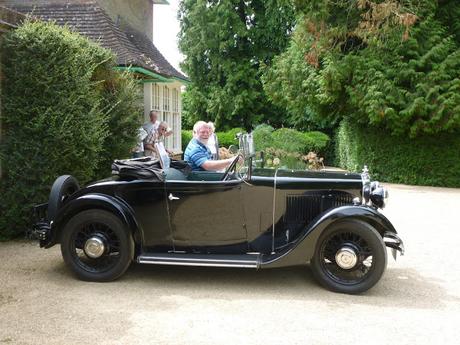 I couldn't leave you in the lurch after calling yesterday's post Part One, so here's what else we did on Saturday.
We went to Nuffield Place, just five miles up the road from Grey's Court.  It was totally different, but equally magical.  This time it was all about the house.  The home of Lord Nuffield, founder of the Morris Car Company and the most 'normal' rich man ever.  It was like visiting your Great Aunt's house, comfortable and pretty, with everything laid out as though they had literally just nipped out for the day and we were left to browse around.
As you can see from the top picture we have fun when we're out and about, the house greeter loved us playing with the car and came out to chat with a big smile on his face.  I wish I had a photo from the other side :-)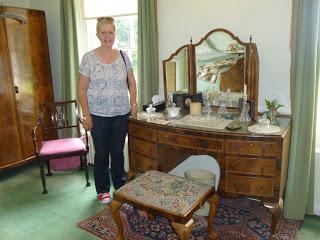 There were no rules here about taking photos of the interior of the house, so we did.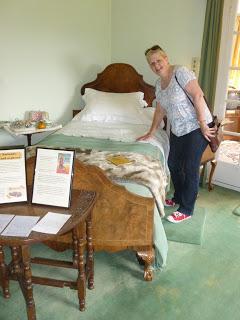 Testing for comfort :-)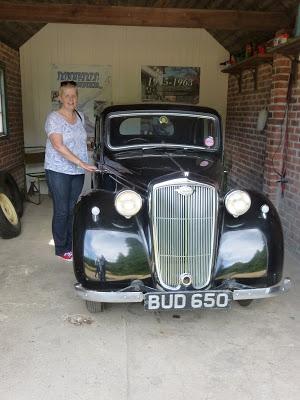 Would they notice if I took the wrong car home?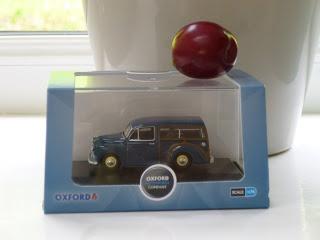 I think they would ... so I bought Lovely Hubby a car all of his own, he chose this one.
He seemed to have dropped a plum in the bag with it, I found it when I got home ... something else to try to germinate.  What better souvenir of a wonderful day out than Cherry and Plum trees.
Sorry if this has been as boring as looking at granny's holiday snaps ... but this is what memories are made of.
Sue xx