From Fuggles & Warlock Craftworks in Richmond comes their "REI Boysenberry Sour". The beer pours a deep very cloudy red colour with a light read head. The aroma consists of boysenberry, more fruits and mild tartness. The flavour is of tartness up front but not overpoweringly sour with boysenberries, raspberries, wheat and some sweetness in the finish. The alcohol content comes in at 6.5% with an IBU of 7. This is anouther tasty sour from Fuggles & Warlock Craftworks but this should be no surprise as they are doing great things.
Commercial Description: REI Boysenberry Sour a delicately tart wheat kettle sour brewed with fresh boysenberries.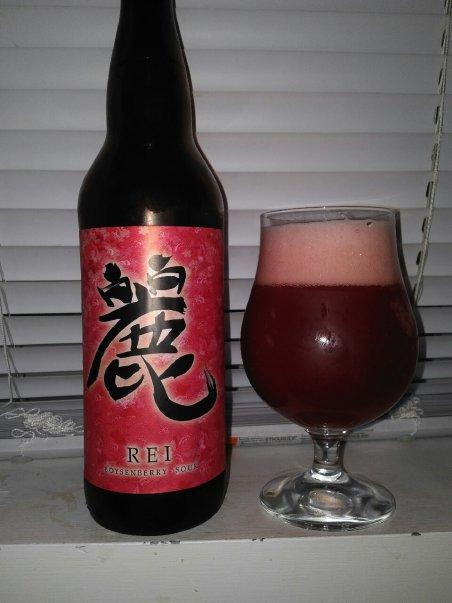 This entry was posted in Sour Ale and tagged bc, boysenberries, boysenberry, canada, fuggles & warlock craftworks, fuggles and warlock craftworks, mild sweet, mild sweetness, raspberries, raspberry, REI Boysenberry Sour, richmond, sweet, sweetness, tart, tartness, wheat.