Written by Ryder Fleet Management
While diesel-powered vehicles are served by a network of over 100,000 traditional service stations nationwide, the current natural gas infrastructure consists of approximately 1,000 fueling stations, of which only a portion are commercially configured. The good news is that the natural gas fueling infrastructure is continuing to expand with new stations being built and old stations being upgraded. As it does, and more service stations are available for natural gas vehicles, the following tips will help drivers of commercial natural gas vehicles operate and fuel their vehicles more efficiently.
Obtaining fuel cards: Although natural gas fuel stations typically accept major credit cards like MasterCard or Visa for the purchase of Compressed Natural Gas (CNG), some Liquefied Natural Gas (LNG) fueling stations may require proprietary fuel cards.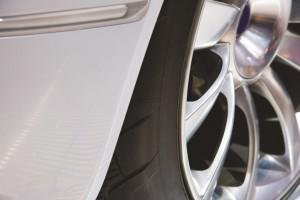 Using the fuel gauge indicator to determine pressure/volume: Like any vehicle, natural gas vehicles consume fuel as they run. However, unlike diesel-powered vehicles, the fuel pressure decreases as the vehicle burns fuel and the amount of natural gas in the fuel tank decreases. In fact, the pressure can get so low that it reaches a point where the vehicle can no longer be powered – even if there's still fuel in the tank.
As a result, it's very important to prevent the fuel tank from reaching empty or allowingfuel pressure to get to zero. For best results, drivers should fuel vehicles before the fuel gauge indicator dips below a pressure of 750 PSI. This may vary slightly depending on temperature.
Locating commercially viable fuel stations: Fast, efficient fueling of natural gas vehicles requires compressor pressure of 3,600 PSI or higher. Without the proper fuel pressure, it can take significantly longer to fuel a natural gas vehicle than it takes to refill a diesel fuel tank. Find natural gas refueling stations here.
Insufficient fuel pressure is typically caused by inadequate temporary storage. Many retail fueling stations do not have enough temporary storage capacity, which can result in lower fuel pressure and an inability to fuel the vehicle within a reasonable amount of time.
Issues like these underscore the importance of using commercially viable fuel stations, which typically have greater temporary storage capacity and can dispense natural gas at higher pressure and at a faster rate.