No weddings today... I've been moved by the 9/11 tributes that I've been watching on various networks and I decided to put together an inspiration board of red, white and blue.
I feel for the people who lost loved ones on September 11th and have been even more emotional as I get to know the children they left behind.  Many of them were so young on that day and they are still coming to grips with what happened.
I am a firm believer that this is not something that you ever "get over", I think you just learn to somehow live with it.  Take care til' next time and may God bless the U.S.A.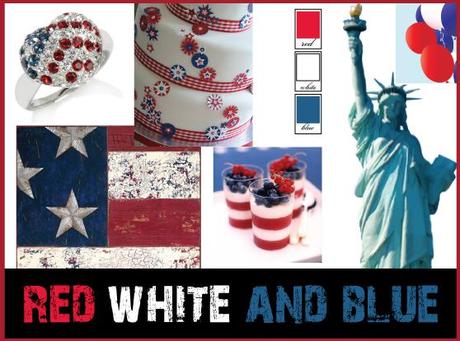 Cake: charlestonweddingstudio.com | Flag: allposters.com | Ring: jewelry.hsn.com | Parfaits: libbyjamesblog.com