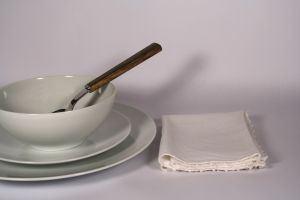 Red Lobster Versus Home Cooking
Thursday, August 10, 2006 at 4:19 PM PDT
I ate at a Red Lobster restaurant for the very first time when i was at the age of sixteen. During my early twenties i went and dined at Red Lobster frequently. And it had become my favorite restaurant.
It was my favorite restaurant until recently though.
The Red Lobster that was located closer to where i live turned into an Applebee's which i don't care for very much i just settled for the place until i came across another Red Lobster that i didn't have to travel too far a distance out of my way to get to and because i love shrimps. So i hadn't been there in a very long time.
When i started my job a while ago i found out there was one located right near where i work so it was convenient for me to go there. I ate at the Red Lobster three times last month and in my opinion the restaurant isn't what it use to be. I see why Red Lobster isn't advertised often on television any more.
Aside from Red Lobster's drop in quality the server's at this particular restaurant were also of a poor quality. I said after those last three times that i wasn't going back there but i got tired of eating the same shit almost every day on my dinner break.
You see, i get bored real quick and there aren't too many eateries around where i work that can spark up my appetite. So this past monday i went back.
A ugly black bald-headed bruised-looking female who waited on me the first time i dined there took my order then headed to the kitchen right after making eye contact with a co-worker of her's who was sitting at one of the tables on her break eating a meal.
She'd just come back to her plate then rose again to go meet this beast-looking girl who thought she was being slick.
The first three times i ate there i never tipped any of the waiters. I had better things to do with my money. And even though i had a pocket full of money to me every dollar counts.
In part with me being stingy the certain low-lifes working there who may know of me and my dislike for their kind by my enemies planned to spike up my food. I left the restaurant immediately. I instantly knew what they had in store for me. Those scumbags will never get the chance to fuck over me.