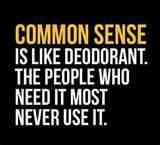 Watchdog.org: Pay two tickets and call me in the morning.
Authorities installed red-light cameras near the emergency room entrance at University Hospital in Tamarac to nail traffic violators, but those rushing to the facility for medical attention are getting ensnared.
When Jacob Alcahe began to sweat and feel chest pains this past October, he thought he might be having a heart attack. "That day I felt very bad," Alcahe said. "I couldn't breathe and I was sweating and my chest hurt," he told Florida Watchdog.
 So Alcahe decided to drive himself to the Tamarac hospital. With the emergency room in sight, he stopped at the traffic light at the intersection of University Drive and 72th Street and waited anxiously for the light to turn green.
After several minutes, he decided he'd waited long enough. "I was desperate to get to the hospital because I felt very nervous,"
Alcahe said.
Fortunately for him, the episode wasn't life threatening. Alcahe was prescribed some medicine and was told to go home and rest.
The real heart stopper came a few days later when he received a fine of $158 for running the light. "I went to court trying to show the judge medical records. I explained that it wasn't intentional, but it was a medical emergency," Alcahe said.
But he was told his medical emergency wasn't a "sufficient excuse" and was charged an additional $125 for the judge's time. In total, his rush for help cost him $283.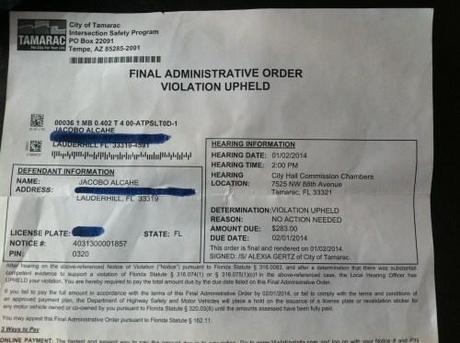 "I expected at least a fair (trial), but I think the camera is put there intentionally to capture violations of the people who actually have a medical emergency," he said. "It's a scam to get the city more money. It's unfortunate because local authorities should be for us and seem to be against us. I don't understand and don't think it's fair."
Florida Watchdog called and emailed city commissioners and Tamarack Mayor Harry Dressler for comment, but no one responded to our requests.
The controversy behind red-light cameras
Tamarac joined the traffic camera party last August, as the first ones were installed on University Drive northbound at Northwest 72nd Street and northbound and southbound at Northwest 82nd Street.
Several more were later installed at other intersections along University Drive.
A commission plan for the program states "the goal of this agreement is to achieve a higher level of public safety, through the use of the remote red light camera systems."
The Tamarac city clerk's office told Florida Watchdog that 571 citations were issued between Sept. 1, 2013, and Tuesday at the intersection near the hospital.
Critics doubts whether the cameras truly reduce the number of accidents — and police reports may back them up. The Doral Police Department reported that over the last two years, accidents increased at intersections where the cameras were installed.
It's a similar story in Tallahassee. In the three years since red-light cameras began operating at Tallhassee's seven busiest intersections — aimed at ticketing in 19 different driving directions — there have been only eight fewer side-impact collisions compared to the previous three years without the cameras.
A real money-maker
A recent report by the Florida Legislature's Office of Program Policy Analysis and Government Accountability revealed the cameras may be more about generating revenue. When the Legislature approved the cameras in 2009, they projected earnings of around $100 million for the fiscal year 2012-2013.
But local taxpayers benefit little from revenue generated by those tickets.
Tallahassee has collected $6.3 million in red-light camera fines in three years, but only about 20 percent of the money was distributed locally. Florida claimed around $3.2 million of the booty, and Affiliated Computer Services, the camera vendor, got $3 million to provide and operate the cameras. The remaining $487,000 was deposited into Tallahassee's general revenue fund.
Abuses like these have motivated state Sen. Jeff Brandes, R-St. Petersburg, and Rep. Frank Artiles, R-Miami, to introduce bills to ban the use of red light cameras throughout the state.
The proposal would prohibit the installation of any new red-light cameras starting July 1 and would limit fines to $83. Cities can still add a "surcharge" to cover the administrative costs of operating the cameras, however.
That bill is now advancing through the state Senate.
DCG