Gwendolyn Pang
, secretary general of the
Philippine Red Cross
, gave the following rules when donating to victims of super typhoon Yolanda.
Cash is better- It is better to give than small amounts of relief goods. One hundred to 200 pieces of canned goods are small amount. What the victims need are truckloads of sardines, rice and ready to eat food. Also, it is harder to sort goods that are of different kinds. "If we buy items in bulk, it is cheaper"- Pang said. She said that cash can also be useful for cash-for-work programs or cash grants in typhoon-hit areas. "Empower people to decide on what they want to buy," she said.
Give clothes with "integrity."- According to Pang, the Red Cross only gives clothes that are suitable for Philippine climate. Do not give clothes that are too thick. Also, do not give clothes that are too sexy something you cannot wear in an evacuation center. Also, do not give clothes that are too dilapidated and can't be used anymore. " When we give, dapat may integrity din so that when they wear it, they feel good." Pang said.
Don't give cosmetic soap- Typhoon victims need anti-bacterial soap, not cosmetic soap. They also need anti-dandruff shampoo. Pang said the relief goods to typhoon victims must be high quality. The Philippine Red Cross usually pack items for a family of 5. This means soap, 5 toothbrushes, etc.
Don't give noodles- "For the first 3 days, and pinakakailangan ay food and water. It has to be ready to eat dahil wala silang pang-luto," Pang said. "Noodles hindi advisable dahil pakukuluan unless there is ater, pero kung wala-rice and ulam sapat yun." Pang said canned goods should be in easy open cans because the victims have no can openers. She said the Red Cross sometimes does not give utensils because it just adds to the garbage.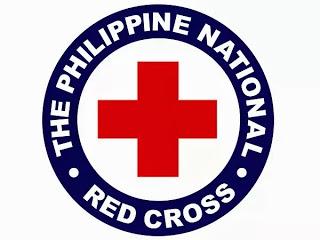 The Philippine Red Cross
Hotlines: 143/ +632 527-0000/ 09324995241/ 09175261957Address: Bonifacio Drive, Port Area, PO Box 280, Manila, 1018, PhilippinesEmail:
[email protected]