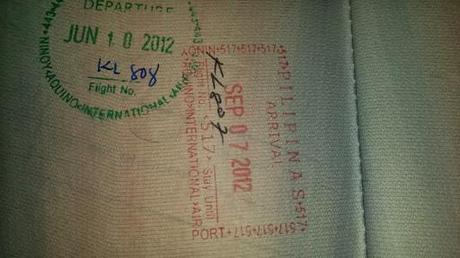 I had my vacation at the Netherlands last June 10- Sept 6 2012 and before that happens I did a lot of paper works to meet their requirements. Here are some of the documents I passed:
-Invitation from your sponsor
-Travel Insurance paid by sponsor within the planned date of vacation
-DTI or SEC
-Mayor's Permit
-Income Tax Return from the BIR
-Certificate of Ownership from your business
-Bank statement for last 3months addressed to the Embassy
-Passport valid at least 6 months
-2 Recent passport ID
-Special Salary slip from your sponsor
-Proof of income of your sponsor
-Birth certificate of my daughter
-Certificate of school for my daughter
-Affidavit of Temporary Custody for my daughter
-Itenerary (booked flight)
-Copy of your old and new passport
-Pictures of you and your sponsor together
-copy of house deeds or title
-copy of recent real estate tax

I called the Embassy and made an appointment April 28. I submitted all of the possible documents they will require and they asked me to wait for 15 working days. I received my passport with the visum stamp May 10, 2012 (11 days).
***this is just based on my experience and can be different to your requirements. Students may be required to show certificate from school that they are excused for the date you picked and a copy of registration card or school IDs.

Posted via Blogaway