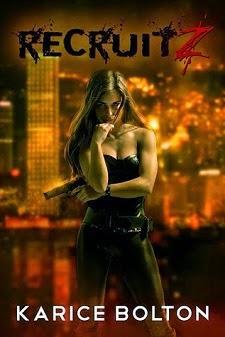 RecruitZ by Karice Bolton
(Afterworld #1)
Publication date: December 27th 2013
Genres: New Adult, Post-Apocalyptic

Synopsis:
Scientists are the new rock stars. The infection has been contained for nearly three months, and the world is celebrating. But humans are still dying. Rebekah Taylor has seen it firsthand. Her husband was killed right in front of her by the very creatures that humans were told they no longer had to fear.
Rebekah is determined to find out who is responsible for the death of her husband and the obvious cover-up. Fueled with revenge, she begins to find answers that lead to one frightening conclusion. The apocalypse might be over, but the battles are just beginning.


Goodreads




Purchase: 




-

Amazon

  

-

B&N

  

-

Kobo

 


REVIEW


My review will be posted in a few hours. I apologize for the slight delay.
AUTHOR BIO: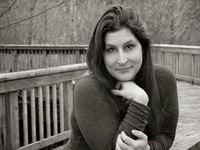 Karice Bolton lives in the Pacific Northwest and is a writer of Young Adult and New Adult books. She loves to read anything and everything. She also enjoys baking, skiing, and spending time with her wonderful husband and two English bulldogs.
Books currently available:
*Beyond Love Series: Beyond Control (Book 1) Beyond Doubt (Book 2) Beyond Reason (Book 3) – Feb. 28th
*Afterworld Series: RecruitZ (Book 1)
*The Witch Avenue Series: Lonely Souls (Book 1), Altered Souls (Book 2), Released Souls (Book 3) Shattered Souls (Book 4)
*The Watchers Trilogy: Awakening (Book 1), Legions (Book 2), Cataclysm (Book 3), Taken Novella (Watchers Prequel)
*The Camp
Karice would love if you stopped by her blog or FB page to find out the latest news on giveaways and upcoming releases, or you can just send her an email. She loves hearing from her readers and responds as soon as she can.
Author Links:


http://www.karicebolton.com/




https://www.goodreads.com/author/show/5240334.Karice_Bolton




https://www.facebook.com/pages/Karice-Bolton/218230041566833




https://twitter.com/karicebolton




Giveaway:




Tour wide giveaway




Open INTL




---$50 Amazon card


a Rafflecopter giveaway



FOLLOW THE TOUR!