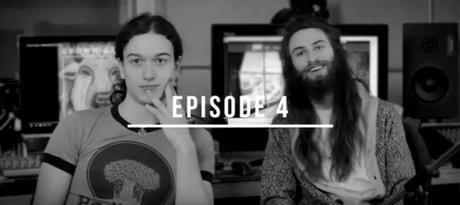 It was almost a year ago when we stumbled upon Crown Lands (Kevin Comeau and Cody Bowles) when they were opening a show we were covering at The Rivoli on Queen West in Toronto. And truth be told, we've been fans ever since.
It's been a very busy, productive year for Crown Lands. They've been working hard, plugging away, creating new music, playing gigs, and winning contests!
Note: Congrats to the boys on their HUGE win in the 97.7 HTZ-FM Rock Search. That's a big deal!
And along with all the rest, Crown Lands put in a ton of work recording a brand new album, Rise Over Run.
These are two up-and-coming artists that have a lot of fun doing what they do. Whether it's opening for Aussies rockers, The Lazys, or getting in a van and driving across the country, Crown Lands are into the process and ready to see their name in lights.
NOW, we are thrilled to bring you Episode 4 of Crown Lands new documentary series following the recording of Rise Over Run!
Press play, follow the guys through another step in their journey, and be ready for more from Crown Lands, coming soon!
Recording "Rise Over Run" - Episode 4