Description
'Recommend A...' is a feature by 'Chick Loves Lit' in which we recommend books based on the prompt for that week!
Recommend A...
 …Book You Could Give as a Birthday Present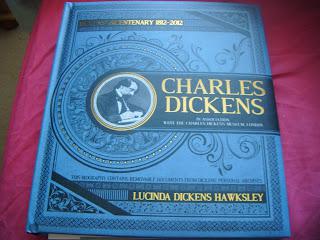 Title: Charles Dickens
Author:
 Lucinda Dickens Hawksley
There are all sorts of books which would be perfect birthday gifts for the right person, but my choice is a book that I consider to be a luxury: it is gorgeous and sumptuous, and would hopefully interest a wide range of people as well. It is a book all about Charles Dickens and his works presented in a beautiful padded, gold embossed volume that includes pockets of goodies inside such as manuscripts of novels and first drafts. It is a lovely coffee table book and every Dickens fan should definitely own one.