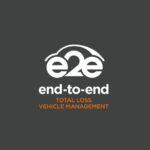 Reclamet is an established local business in Kent for almost 30 years and processes over 15,000 cars per annum. We work with major vehicle insurance companies and are also part of the e2e network, which collectively offers a nationwide collection service for England, Scotland, Wales and Ireland.
Who are e2e?
e2e brings together well established and trusted vehicle salvage agents with more combined resources available than any other business involved in vehicle total loss management in the whole of the UK.
More about e2e:
50+ Licensed Authorised Treatment Facilities nationwide
480+ multi-car collection and recovery vehicles
3,000+ vehicles auctioned every week on www.salvagemarket.co.uk
30,000+ vehicles in storage at any one time
300,000+ vehicles dismantled, decontaminated and depolluted per year
500,000+ vehicles recovered per year
5,000,000+ reclaimed parts, quality assured and warranty supported.
For full e2e stats, click here.
e2e's salvage auction site
e2e's long-established online auction, Salvage Market, is recognised as one of the most successful and significant in its field, auctioning more than 3000+ salvage vehicles per week. Salvage Market matches vehicles for sale with reclaimed parts availability, actively increasing the number of buyers seeking that one-stop shopping experience.
Transparent, user-friendly auctions
Salvage Market auction is user friendly and offers open and transparent auctions for sellers and buyers of vehicles. The online auction is accessible 24/7, and any salvage piece can be viewed in person at a members site by prior agreement.
Competitive buyer fees
Offering competitive buyer fees to guarantee value for both sellers and buyers. Salvage Market auction fees are the most competitive in the UK.
Quality controlled auction
Quality control is paramount in the auction process. All vehicles are cleaned thoroughly and photographed so that they are presented as professionally and accurately as possible. Any damage is clearly shown and described to optimise first-time sales activity.
Overtime bidding
e2e's online auction, Salvage Market, recognises that most bidding activity occurs in the final minute or seconds before an auction lot closes. The auction automatically extends the lot end time when bidders are competing for the win.
This process is straightforward and increases the sale price by giving buyers extra time to raise their bids, resulting in higher returns for members. Auctions will only end when all of the biddings has ceased.
What ID do I need to open an account?
All bidders must provide a photographic ID before opening a bidder account which is retained for future reference, and staff validates all applications.
Contact Reclamet, The salvage specialists you can rely on:
Call: 01843 823554 / 01843 823224
Email: [email protected]