Weekend cooking is a meme hosted by Beth Fish Reads. It is open to anyone who has any kind of food-related post to share: Book (novel, nonfiction) reviews, cookbook reviews, movie reviews, recipes, random thoughts, gadgets, fabulous quotations, photographs.

If your post is even vaguely foodie, feel free to grab the button and link up anytime over the weekend. Please link to your specific post, not your blog's home page. For more information, see the welcome post.
There are so many great recipes floating around this holiday season that I am just drooling at the chance to try my hand at them. Some of you long-time readers may be wondering why is Nishita posting recipes and foodie posts all of a sudden. It's moving into the new house, people! I now have an expansive kitchen with a lovely oven, and also some spanking, shiny new utensils, all of which are inspiring me to be the chef at home.
After all my online browsing, I have shortlisted two easy but yummy looking recipes that I plan to cook for Christmas (not that we celebrate Christmas, but that's not the point). I want to cook these dishes and I want to make a festive occasion out of it :).
Without further ado, here they come…
Linguine with Asparagus and Egg
I plucked out this recipe from Martha Stewart. It combines my favorite ingredients of pasta and egg. I don't mind asparagus too. Plus it's only a 30-min recipe. Easy-peasy lemon squeezy as the next generation is wont to say.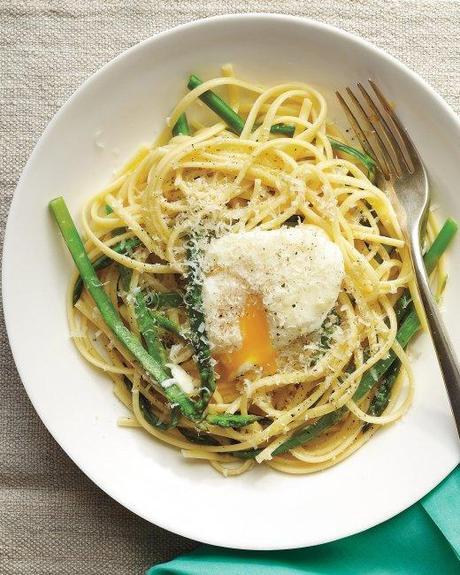 Linguine with Asparagus and Egg
Doesn't it look absolutely delicious? I can't wait to try it out.
Cauliflower and Broccoli Cheese
I've been looking for a good veg au gratin recipe for ages, but everything I found used a store-bought sauce. Jamie Oliver's recipe makes this dish from first principles (nothing store-bought), without being too precious, or fussy about it.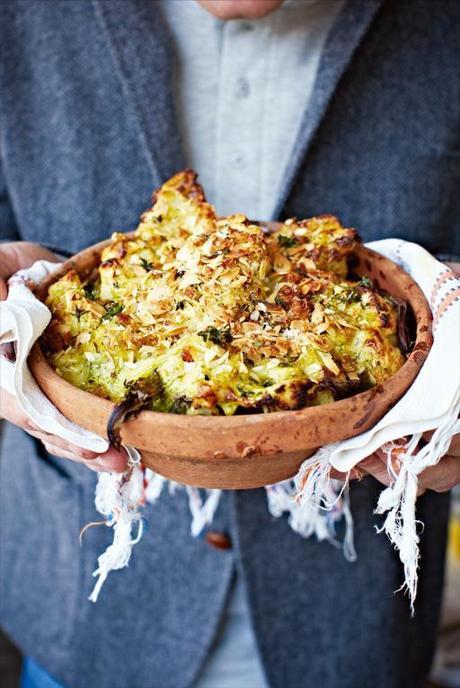 Cauliflower and Broccoli with Cheese
Apart from these two dishes, I could cook up my monstrously filling (and satisfying) minestrone soup and round it off to make a full 3-course meal.
All that would be left out would be a nice bottle of wine and some fancy dessert. I've been looking through some of the stuff on RedEnvelope's Anniversary Gifts to address the wine and the dessert part and couldn't help creating a wish list of some of the stuff I'd love to have on my dining table when we sit down for Christmas dinner.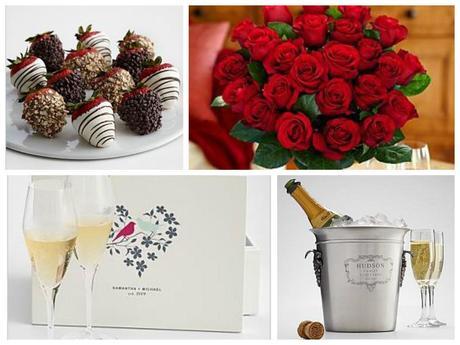 Wishlist of stuff for my Christmas dinner
We badly need a set of classy wineglasses and a wine bucket for our entertaining. Some chocolate and red roses would also add a festive touch. Hint hint to K, if you are reading my blog…a little initiative in this area from your side would be most welcome.
What are you planning for your Christmas meal? Do you have any recipes or plans in mind? Do share in the comments.
Disclosure: This post was written in collaboration with RedEnvelope. The opinions and ideas expressed here are my own.