Thanksgiving, my favorite holiday, is about a month away. And once again I won't be in the U.S. to celebrate. I expect to miss my family especially so that day. But, I also intend to do my best to recreate the shared meal experience with my community here. As Lauren said, "Living so far from home turns those with whom we share our meals, our laughs, our fears and hugs into our family."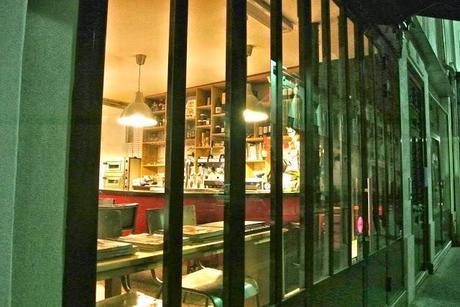 I was reminded of the fact as I hosted Lara and Lorelei at my apartment for "Breakfast for Dinner" this past Monday. Now I am again as I recall Lauren's and I latest resto date at
Colonna
. Not only had we found amazing neighborhood pizza (which
you can be sure
I was thrilled about), but we discussed the upcoming Kinfolk Gathering in Paris she's helped organize with the lovely Holybelly team.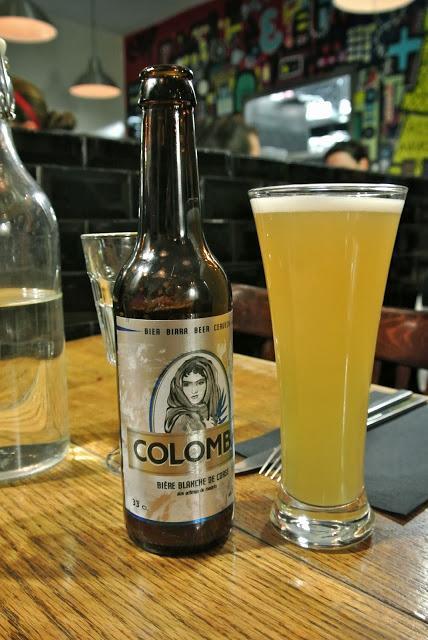 Did you know the notion of the restaurant began in France after the Revolution? I found out while
researching this paper
last spring.
"First, it put many domestic cooks on the street, and second, it set many nouveaux riches in search of good places to eat, nouveaux riches in search of respectability and well aware that the dinner table has always served as a place to administer qualifying examinations to the upwardly mobile," (Ory 457, La Gastronomie). This phenomenon can be viewed as a mild democratization of an opulent dining experience, which of course, was only available to those that could afford it. At the same time, there was an "extreme centralism" of French cuisine shifting from Versailles to Paris.
Some of my favorite memories with family and friends have taken place around a table, and not necessarily in someone's home. There's something so intimate about "breaking bread" together. Or enjoying Corsican pies at
a contemporary créateur de pizza
.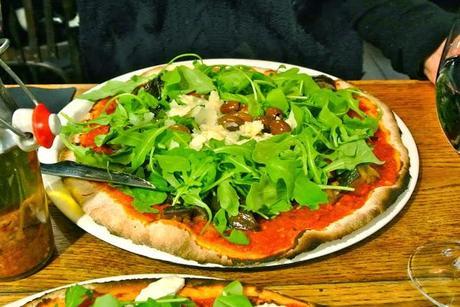 Speaking of pizza, it's been too long since Chrissie and I made our own. And she's been on my mind as she prepares for the New York City marathon in memory of her father.
Please consider donating to a very deserving person and cause
? If you're in Paris, I promise to thank you tomorrow at The Kinfolk Table as I share my mom's stuffed pepper recipe. Tickets are still available. "Come enjoy the simple pleasures of a shared meal, where we purposefully nourish ourselves beyond our physical hunger."