Last week Boyfriend came over for dinner, and it had been a while since we'd partaken in a homemade meal together. I'd found a recipe for Santa Fe Stuffed Peppers on Pinterest that I wanted to try, and I was looking for delicious, easy, healthy freezer meals to make and save for later. I'd never made anything like it, but the steps seemed easy enough, it looked both healthy and delicious, and I already had several of the ingredients on-hand.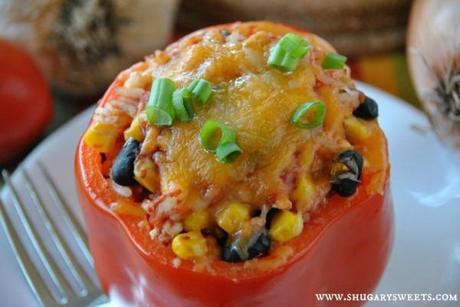 Photo by www.shugarysweets.com
I couldn't find 8 good red peppers at the grocery store, so I added in some yellow and orange, which gave the plate a beautiful variety of color. They ended up being delicious — lots of great nutrition in them. Best of all, if you want to adapt them to a healthy vegetarian or vegan meal, you could replace the turkey with tofu or whole wheat rice, and eliminate the cheese. The recipe makes 8, so I have four more of these little gems in my freezer, just waiting to be eaten in my mouth. They're great for workday lunches. I just throw one in the fridge the night before to thaw, and microwave it at work the next day during lunch. I've added a bit more cheese on days I'm not so health-conscious, and sour cream would also be a great addition.
The full recipe is here.
I'm a little obsessed with sweet potatoes and have been for the past year. They're a super healthy vegetable option, and a sweet treat for a girl who isn't eating dessert for a year. Forget the freezer tater tots or French Fries — Crash Hot Sweet Potatoes are a delicious side you can make and freeze to pull out as a side for unexpected company or to eat for dinner on those evenings you just don't want to cook.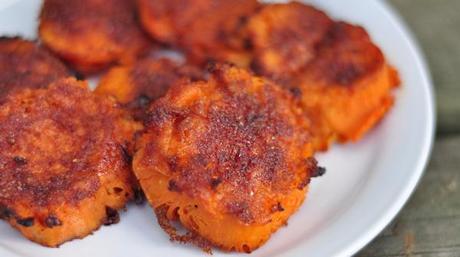 Photo by www.dlynz.com
Full recipe is here.
Quinoa is another super food that I've grown to love over the past few years. If you're looking for a healthy meal that holds the same comforting qualities as pasta, try Baked Quinoa Broccoli Casserole. Quinoa and broccoli are both full of nutrients, and creamy texture of this dish makes it perfect as an entree or a side.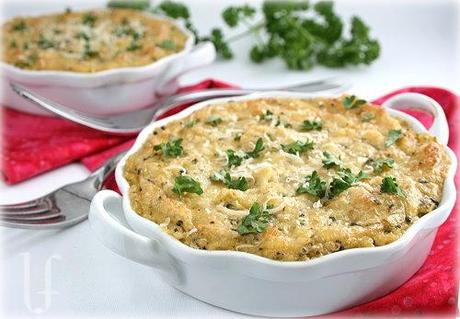 Photo by www.eatingwelllivingthin.wordpress.com
Cook up a big casserole of it, and freeze it in individual tupperware or ziplock bags, so you can easily pull individual amounts out of the freezer, thaw, and take with you to work.
The full recipe is here.
All these recipes represent foods that are on Prevention Magazine's list of top 25 healthiest foods. Best of all, these recipes offer preparations that are delicious, proving that you don't have to eat like a rabbit to be healthy.