It's Monday! Let's get the week started with two awesome NEW recipes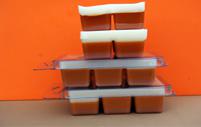 Pumpkin Delight Clamshell Tarts
PUMPKIN DELIGHT CLAMSHELL TARTS
A triple layer of fragrance fun that is super easy to make!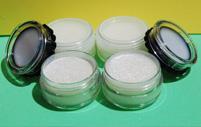 Monkey Farts Lip Balm
MONKEY FARTS LIP BALM
With a name like this, who could HELP but try it!!
[Download Recipe]
Every Monday we'll post two new recipes in the Recipe Box on our Facebook Fan Page (where over 20,000 friends have joined us!). Check out our pages for tips, testimonials, helpful questions answered and lots more. For more recipe ideas, including candles, soaps, air fresheners, bath & body, and visit our website.
HAPPY MONDAY! Smiles!!
- Deborah