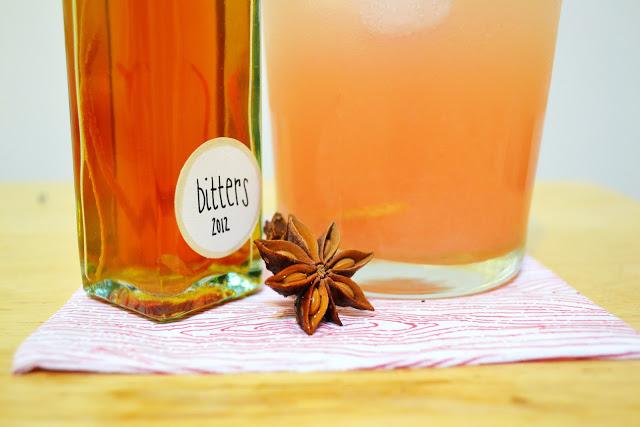 My experiments with homemade bitters have met with success. How do I know? Well, they're delicious. So delicious that I'm having trouble writing this. Hashtag buzzed.
I decided to try out a version of the recipe I saw in Martha Stewart's Whole Living. I used tangerine and grapefruit peel in place of the orange and lemon zest. My spice mix varied just a little, too.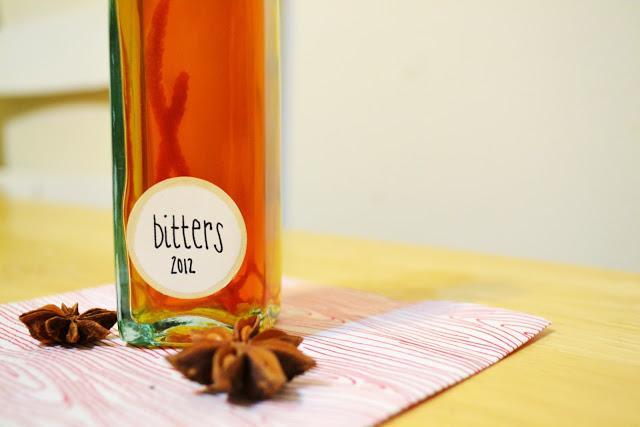 To make sure my version turned out okay, I developed The Mona Kay. Why the name? While browsing old city documents, I discovered that my apartment building was christened The Mona Kay upon it's construction in the early 1940's. Since the drink and the building are a similar peachy-pink, I thought the name would fit both.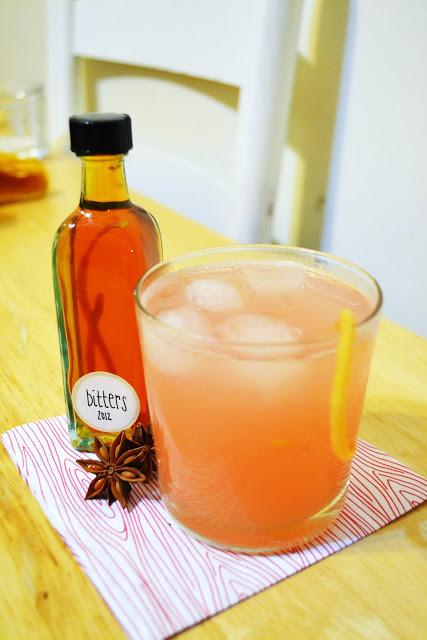 Here's a quick recipe, using store-bought bitters, just in case you're short on time:
-The Mona Kay-8oz. grapefruit juice, preferably fresh squeezed½ tsp sugar2oz. vodkaFee Brothers Grapefruit bitters, to taste

Ice

Mix the sugar and bitters in a low-ball glass, or whatever you have. Add vodka, juice, and ice. Stir. Garnish with grapefruit zest
Optional: Try a sugared rim instead of mixing the sugar into the drink. It's prettier that way.