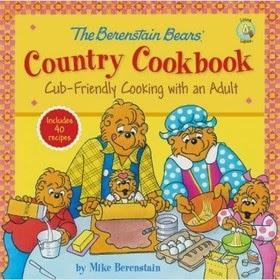 Congratulations to Stephanie G., who won our Berenstain Bears Country Cookbook contest! A copy of the cookbook is on its way to her! The assignment was to submit a favorite kid-friendly, family-loved or bear-themed recipe, and Stephanie's recipe fit the bill perfectly. After all, everyone knows that bears LOVE berries! Here is Stephanie's recipe for you to try yourself.


Lingonberry Aebleskivers (Danish Pancakes)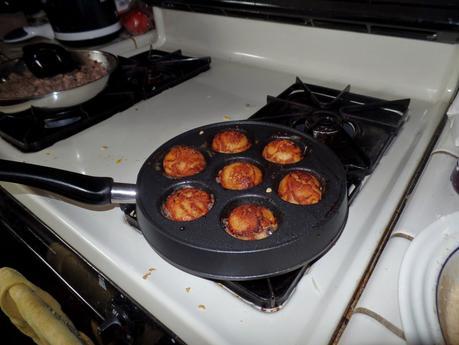 Ingredients:
Aebleskivers Mix
Aebleskivers Pan
Lingonberry (or your choice) of jam
Note from Susan: I found aebleskivers mixes and pans at Prepared Pantry HERE.
Directions:
Follow the instructions on the aebleskivers package to make the mix. Place a little butter in each one of the dips in the aebleskivers pan, let it melt, and then spoon the mix into each of the dips in the pan. Cook halfway so the edges are crispy, but the middle is still not cooked all the way. Remove from the oven and put the lingonberry jam into the middle of each pancake. Flip the aebleskivers over so that the rest of the uncooked mix covers the other side, and you have a berry-filled pancake!
Here are Stephanie's pictures of her family making the lingonberry aebleskivers!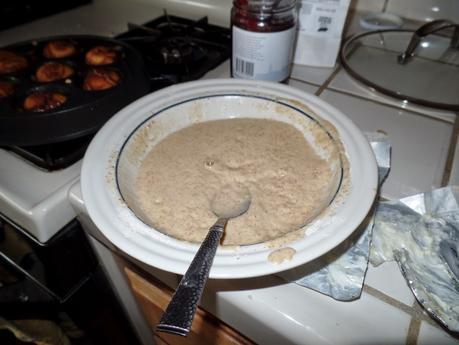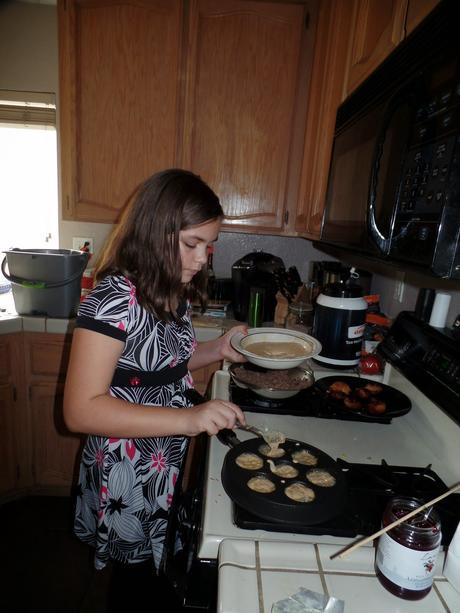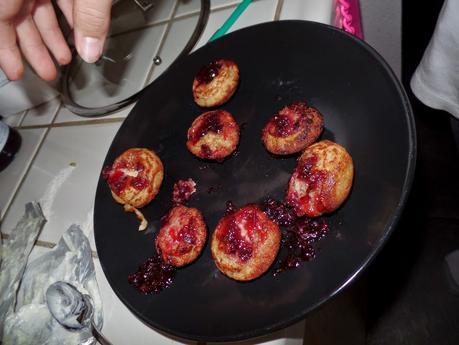 Congratulations again to Stephanie, and thanks for submitting such a yummy recipe!