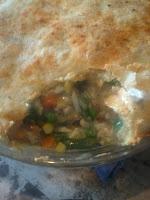 Chicken Pot Pie

This pot pie is very easy to make and tastes wonderful!
Ingredients:
1 rotisserie chicken (pre-cooked from your grocer's deli)
1 pound bag of frozen mixed vegetables
2 cans of Campbell's Cream of Chicken soup
1 package of 2 refrigerated pie crusts (near the cookie dough in your grocery store).

 
¼ cup of water
¼ teaspoon garlic powder
¼ teaspoon onion powder
¼ teaspoon dried rosemary
¼ teaspoon salt
½ teaspoon coarse ground pepper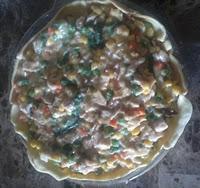 Chicken mixture before top crust.

A little paprika sprinkled on top of crust.
My seasonings are rarely measured.

 

I tend to pour until it smells good.

 

Use less or more of the seasonings based on your taste preferences.

 

You can add just about any seasoning you like with chicken and vegetables to this.
Preheat oven to 375 degrees.
Pull the chicken meat off of the bone and chop as needed to small pieces.
Mix chicken, Cream of Chicken, water, frozen vegetables and seasonings in a medium to large bowl.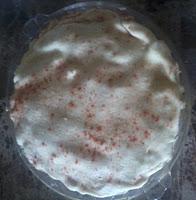 Right before going into the oven.
 
Place 1 of the refrigerated pie crusts on the bottom of an ungreased, deep dish pie plate.
Pour your chicken mixture into your pie dish.
Place the other pie crust on top and seal the edges.
Sprinkle paprika on the top pie crust.
Bake for 50 minutes to 1 hour until done.
A great variation would be to use smoked turkey legs instead of chicken.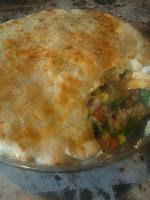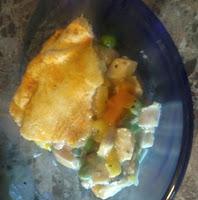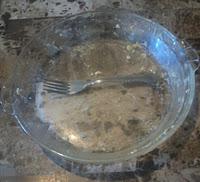 No Leftover's With This Dish!